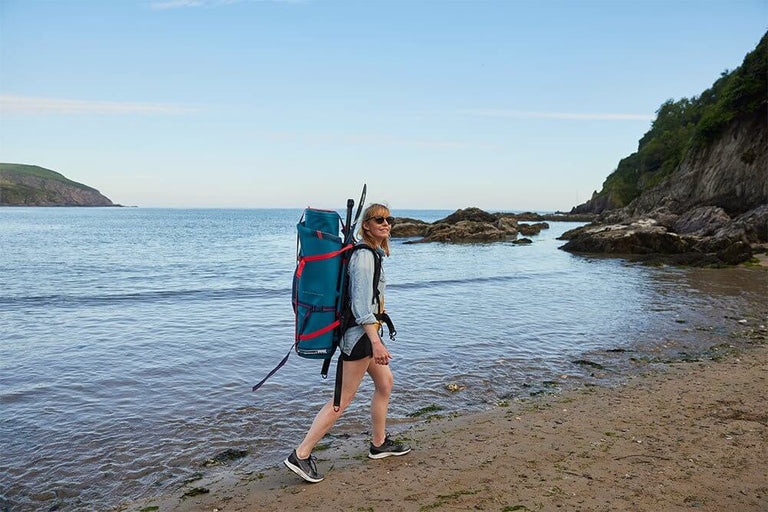 Return to blog
10 Outdoor Summer Activities For Adults To Help You Unwind
Posted by Luke Green
There's no better way to relieve stress than getting outdoors and enjoying some fresh air. So, if you're looking for ways to de-stress this summer, take a look at our top 10 outdoor summer activities for adults that are perfect for helping you unwind.
Go On A Hike
Hiking is one of our favourite outdoor summer activities for adults and it's a great way to unwind. Nature is known to have positive effects on mental health and hiking is a great way to get out and experience tonnes of natural beauty, all whilst getting some great exercise. The great thing about hiking is that you can choose a trail as long or as short as you like. What's important is getting outdoors and clearing your head.
Go Wild Camping
Escape the hustle and bustle of the city with a wild camping trip. Camping is the perfect way to leave your stresses behind and focus on being outdoors in nature. It's also a great way to spend quality time with loved ones, away from your phones and technology. That's why it's one of the best outdoor summer activities for adults if you're looking for ways to de-stress.
Try Paddle Boarding
The water is known for its soothing quality and so you probably won't be surprised to hear that one of the best outdoor summer activities for adults to de-stress is paddle boarding. Paddle boarding is a great way to relax whilst taking in some gorgeous scenery. You can also combine the mindfulness benefits of yoga with the soothing qualities of SUPing by doing SUP Yoga. This is an excellent way to de-stress whilst providing you with a challenging workout.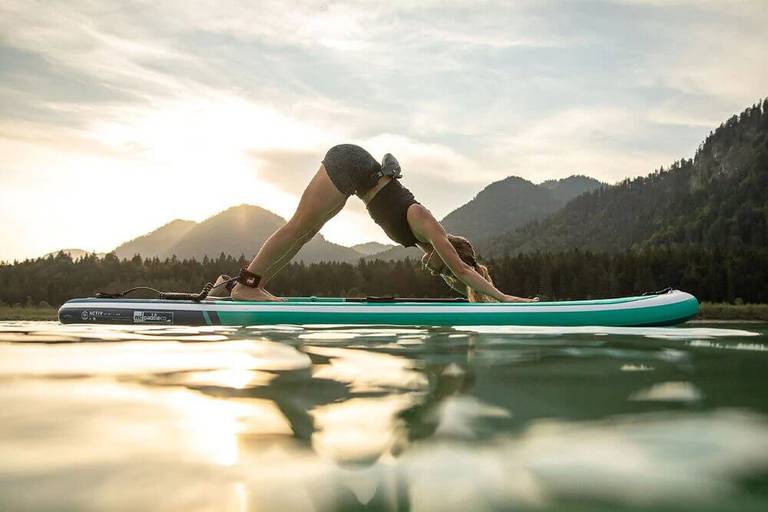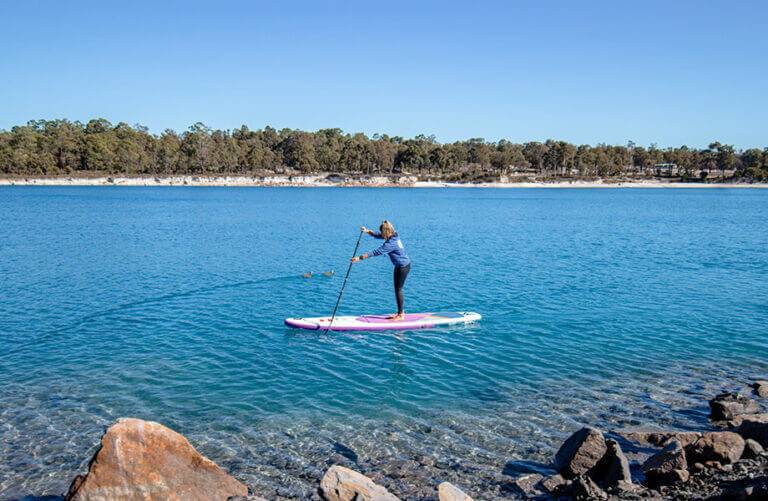 Spend A Day Cycling
This summer why not spend a day swapping the car for your bike? Cycling is a great way to explore new places and enjoy some gentle exercise in the meantime. If you're able to then try cycling to work rather than driving. This is one of the most useful outdoor summer activities for adults who are looking for ways to de-stress after work whilst making the most of the summer weather.
Take A Dip In The Sea
Swimming is a great activity for releasing endorphins, just like walking and running, and there's no better time to enjoy a cooling dip in the sea than during the hot summer season. It's refreshing, calming and is bound to restore your energy levels after a long and stressful week at work. Just remember to choose your swimming spot carefully and only swim within your limits.
Enjoy A Picnic
Choose a quiet spot with some beautiful views, pack up your favourite snacks and enjoy one the best outdoor summer activities for adults - a good old fashioned picnic. A picnic is the perfect way to soak up the sunshine and catch up with loved ones away from the stresses of everyday life. You can also squeeze a picnic into your lunch hour to help break up the working day. Transport all your favourite food and beverages in our Waterproof Cooler Bag which features thermal-lock insulation and a YKK aquaseal zip.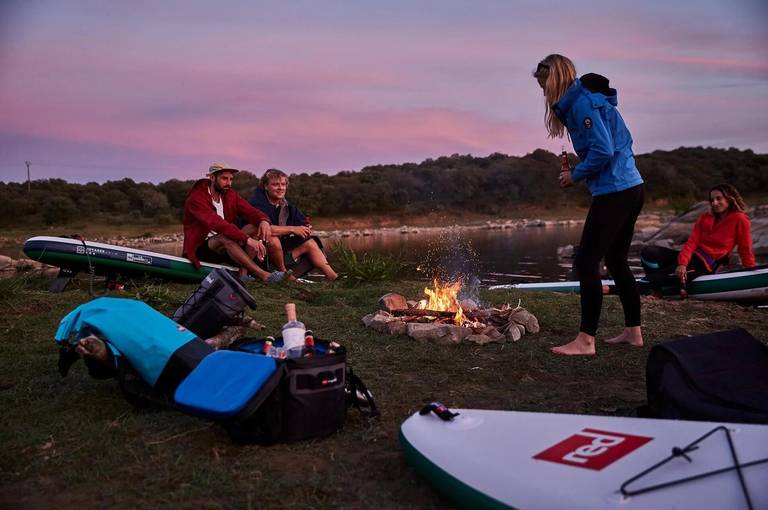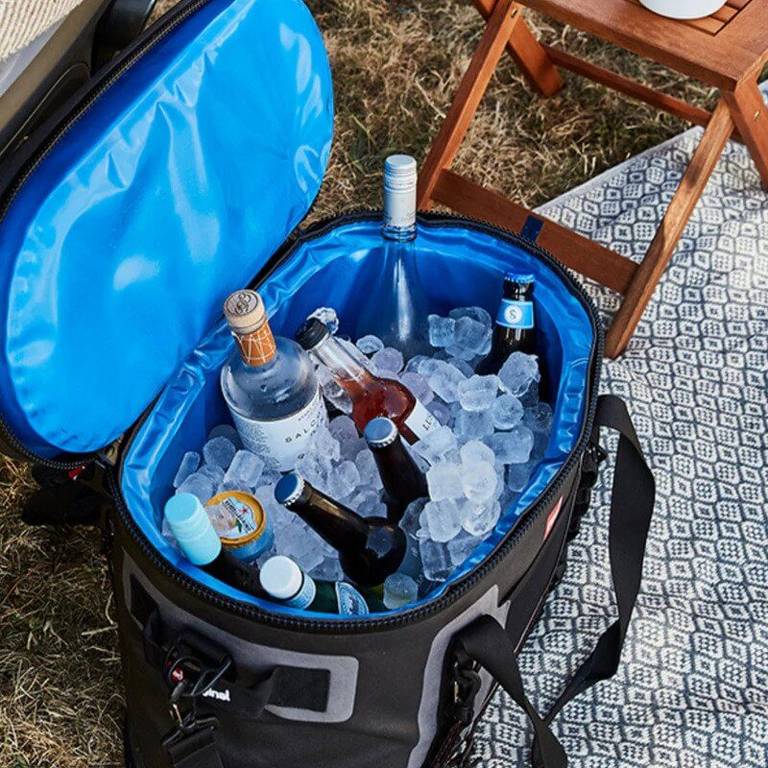 Go For A Stroll
It may seem like an obvious suggestion, but one of the best activities you can do to unwind is to go for a walk. Just half an hour of walking can calm your mind and boost your mood drastically. Head out on a solo walk if you're looking for some breathing space, or use it as a chance to catch up with a friend or family member. This is one of the easiest outdoor summer activities for adults to unwind, but one that is hugely beneficial.
Go Fishing
If you're experienced at fishing then why not use this summer as an opportunity to get out by the water as much as possible? Equally, if you've never been fishing before then why not give it a go this summer? Fishing provides the ideal opportunity for relaxing next to the water and spending a day in nature. You'll also feel a sense of achievement once you master a new skill.
Perfect Your Gardening Skills
Another one of the most enjoyable outdoor summer activities for adults that's also incredibly practical is gardening. So, if you have access to a garden space, whether that's your own private backyard or an outdoor community project, get out and get planting. Gardening is a gentle form of exercise that can help to reduce the symptoms of anxiety and depression by providing interaction with nature.
Jog Along The Beach
The beach is the ultimate summer location, however it's also a great place to de-stress. Running on the beach is not only more scenic than running through the city, it's also more challenging meaning you burn more calories and strengthen muscles. It is however low impact, reducing pressure on joints. Running is known to release endorphins and so running on the beach is sure to help you de-stress and boost your mood.