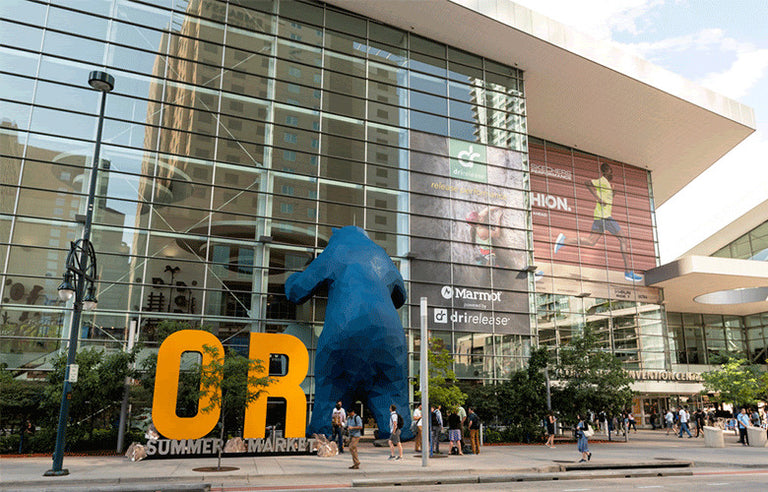 Return to blog
Chat All Things SUPing With Red Paddle Co At Outdoor Retailer 2022!
Posted by Alem Al-Khamiri
We're delighted to be attending the Outdoor Retailer 2022 tradeshow. We'd love it if you could join us too!

Outdoor Retailer is North America's largest tradeshow in the outdoor industry. In other words, it's an opportunity for industry experts from all over the globe to gather and chat about all things outdoors and adventure. The biggest brands, retailers, decision makers, designers and key stakeholders from across the outdoor & adventure industry will all be attending, bringing talented specialists from all corners of the community together. The tradeshow is the perfect platform for creating exciting business opportunities and finding out what the future has in store for the sector.
Red Paddle Co will be attending Outdoor Retailer 2022 and we'll be taking the opportunity to provide an exclusive look at our upcoming 2023 iSUP Range. We'll also be discussing the many exciting developments taking place in the world of SUPing and outdoor adventure. Fancy getting involved? Here are the key details for the event that you need to know about…
When is the Outdoor Retailer 2022 Tradeshow?

The Outdoor Retailer 2022 Summer Show will be taking place from 9-11 June 2022 in the Colorado Convention Center in Denver. That's three days to cram in as much networking, knowledge sharing and decision making as possible!
Where Do I Find Red Paddle Co?

You can find us at booth 34005-UL. Here we'll be showcasing our 2023 collection, giving you the chance to have a sneak preview of our newest Inflatable SUPs and outdoor gear. We're always looking to innovate our technology, ensuring that our products lead the way in performance and reliability while enhancing our commitment to sustainability. These efforts are reflected in our 2023 range, which we're excited to share with our peers at the Outdoor Retailer event. Here, we'll be able to answer any questions you might have about Red Paddle Co and hopefully build some exciting new working relationships while we're at it!
Do I Need To Book An Appointment?

Yes. You'll need to register your attendance in order to book an appointment with us and the other amazing retailers that are attending. It only takes a minute to register online. If you've attended in the past you'll still need to re-register for the 2022 event. Please note, Outdoor Retailer is not open to the general public. As it is an industry event, only authorized buyers and members of the trade will be admitted. As a result, you will need to be a qualified retail buying business in the outdoor industry in order to register your place.
We hope to see you at the tradeshow soon! If you have any questions about the event in the meantime, please don't hesitate to get in touch with us for more details.