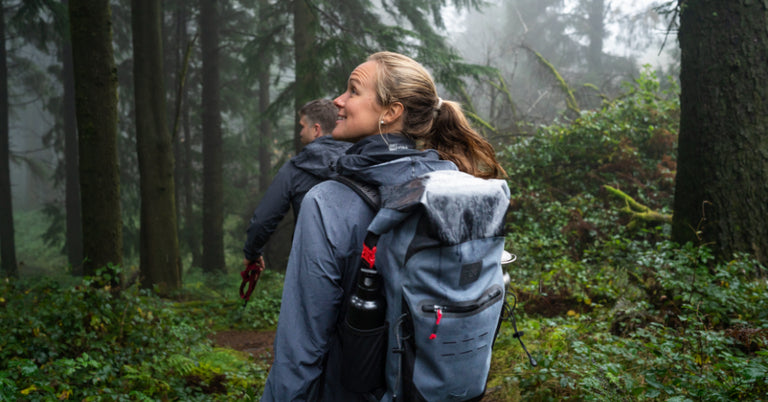 Return to blog
The Best Summer Hiking Gear For 2022 - Your Essential Checklist
Posted by Luke Green
Summer is one of the best times of year to enjoy hiking. Not only is the weather more enjoyable, there's also some spectacular scenery that you don't get to experience during the winter months. Make sure your next summer hike is as safe and enjoyable as possible with the best summer hiking gear for 2022:
Salomon X Ultra 4 Low GTX Hiking Shoes
Choosing the right hiking shoes is essential for ensuring your feet and back are properly supported throughout your hike. There are an abundance of great hiking boots and shoes out there for 2022, however one of our favourite finds has to be the Salomon X Ultra 4 Low GTX, available in both men's and women's sizes. Perfect for day hiking and lightweight backpacking, these shoes feel like a cross between a trail runner and hiking shoes. They benefit from Gore-Tex technology which makes them breathable in the warmer weather.
Red Original Performance T-Shirt
When summer hiking in hot weather, it's important that you choose clothing that will keep you cool and comfortable, whilst ensuring that your skin is protected from the sun's harmful UV rays. That's why the best summer hiking gear uses moisture wicking fabrics to draw sweat away from the skin, keeping you fresh. Red Original's performance T-Shirt uses Dri-Release™ fabric, and benefits from 50+ UPF to keep you protected from the sun.
REI Co-op Magma 15° Sleeping Bag
If you're planning an overnight stay then a good sleeping bag is a must-have. The REI Co-op Magma 15° Sleeping Bag is among the best summer hiking gear that we've seen in 2022. Super lightweight, this sleeping bag is made from premium 850-fill-power goose down and features a water resistant liner. Perfectly balancing warmth with weight, it packs down easily, ensuring it is hassle free to transport
Big Agnes Copper Spur HV UL2 Tent
A tent is also essential if you're a big fan of overnight hiking. There are many different high quality tent options that we could include in our list of the best summer hiking gear for 2022, however the Big Agnes Copper Spur HV UL2 tent stands out. What we really like about this tent is its light weight and multiple hardware features that make it perfect for outdoor adventures. This includes TipLock buckles that combine secure pole-tip capture, rainfly attachments, and stake out loops.
Red Original Waterproof Backpack
Whilst we expect sunshine and blue skies for most of the summer, we all know that we can't always rely on the weather 100%. With this in mind, we'd always recommend a waterproof backpack as a practical essential for hiking.This will keep your belongings dry and secure in the event of freak showers. Red Original's 30L waterproof backpack is the perfect size for day hikes and is made from 100% recycled Cyclepet fabric for enhanced durability and waterproof protection.
Red Original Coolbag Backpack
Another great choice of backpack from Red Original is the cooler backpack.Snacks and refreshments are an essential part of any summer hiking checklist. With this in mind, we couldn't leave the waterproof cooler backpack off our list of the best summer hiking gear for 2022. Built for adventures, so that you can keep your favourite food and beverages cool whilst transporting them with ease, this cooler backpack is completely insulated, leakproof and waterproof and features airflow straps and a padded back panel.
JetBoil Flash Cooking System
When you've reached your overnight stay destination, there's no doubt you'll be hungry, tired and wanting to eat fast. The JetBoil Flash has increased output and uses FluxRing technology to ensure cooking time and fuel usage is reduced. This cooking system is designed for use in all seasons, meaning you can continue to get good use out of it once the summer season is over. It's super compact to pack down, helping you to cut down on pack weight.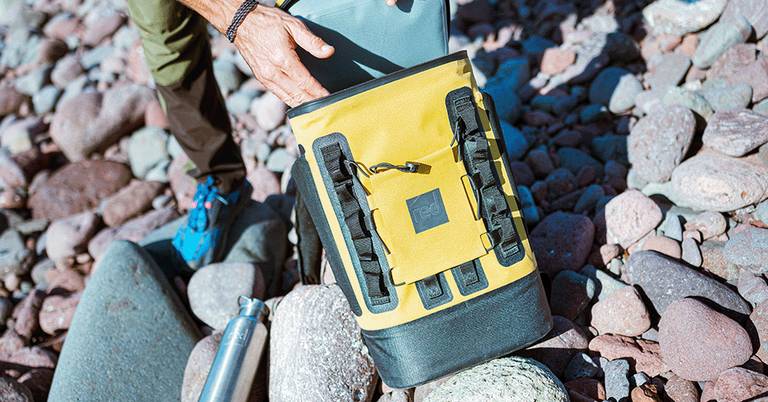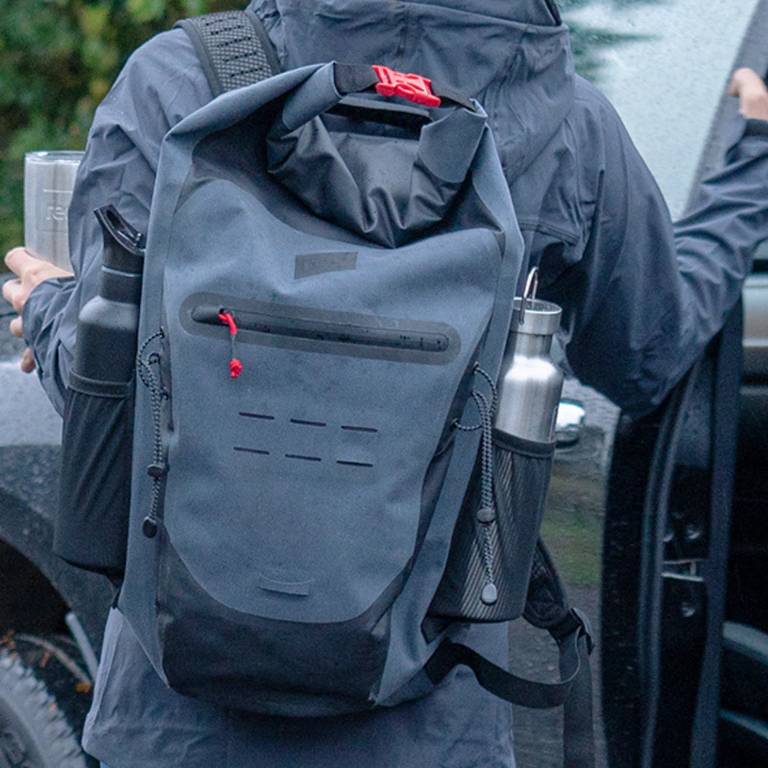 Red Original Active Jacket
Whilst a lot of the best summer hiking gear for 2022 is focussed on preparing hikers for the hot summer, it's just as important to be prepared for the rain (just in case!). A lightweight jacket that will protect you from the rain, whilst keeping you cool is a must-have for outdoor adventures in the summer. The Red Original active jacket is highly breathable with underarm vents for keeping you cool, whilst still offering a 5k waterproof rating.
Red Original Insulated Water Bottle
It's always important to stay hydrated before, during and after exercise, however this is particularly crucial during the summer months when you're sweating a lot more. That's why having a high quality water bottle that will keep your drinks cool is essential. Our award winning stainless steel water bottle is the one to rely upon. Why is it some of the best summer hiking gear for 2022? Not only can it keep drinks cold for 24 hours, it also benefits from being anti-rust and anti-corrosion, making it perfect for any outdoor adventure.
Sawyer Water Filtration System
As we mentioned previously, it's essential to stay hydrated when exercising, particularly in hot weather. The Sawyer Squeeze water filter is quick and easy to use and lightweight to pack, providing you with clean drinking water in an instant. Simply fill up the water pouches at a lake or stream, screw the hollow-fiber filter onto the pouch and squeeze the pouch to push the water through the filter
For more tips on the best summer hiking gear for 2022, please don't hesitate to get in touch with the team at Red.