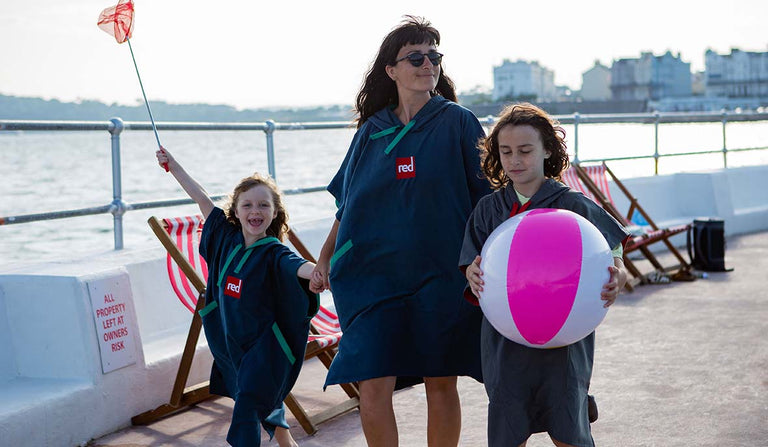 Return to blog
Which Kids Changing Robe Do I Choose?
Posted by Luke Green
We like to think we are real changing experts, and that extends to our kids too.
Change robes are perfect for kids…. easy to throw on after jumping out of the pool or sea, comfy to wear whilst they dry and warm up, something to snuggle in whilst camping or even when standing on the side of the pitch. We know many of you also use them on your little people a bit like a dressing gown around the house. Once you have one, you'll find they will be in constant use!
We have three different styles for kids to choose between in our Red Original Range, each with their own unique properties, which make the robes perfect for different uses depending on what you are looking for.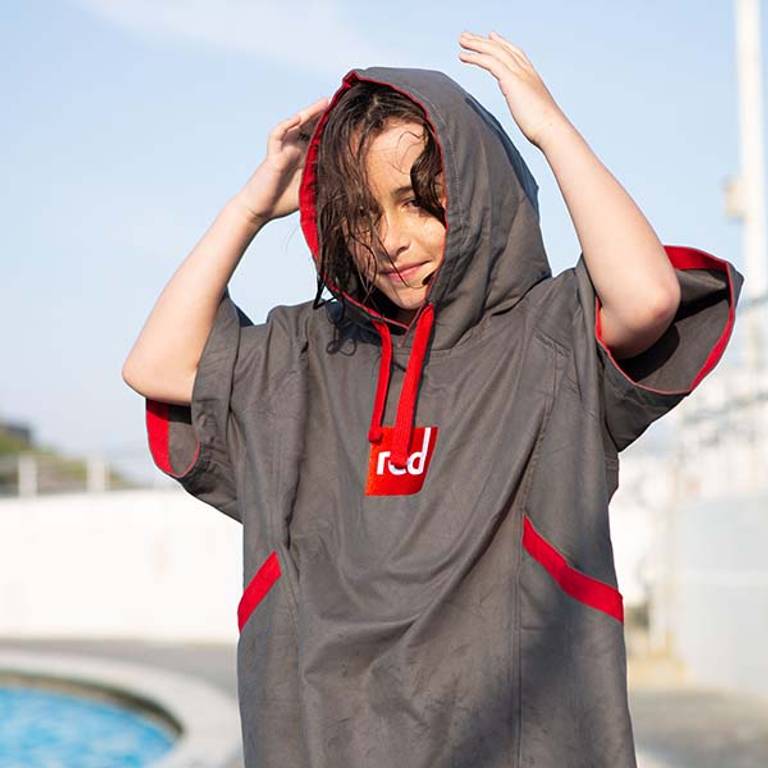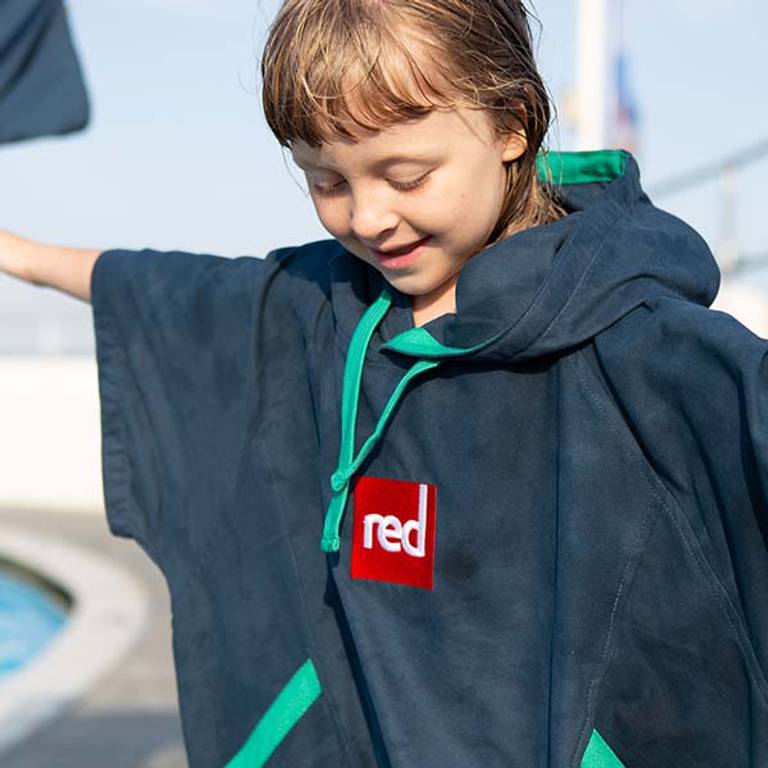 Quick Dry Robe
Both the Quick Dry robe and the Luxury Towelling robe are the same poncho cut and style, with deep hand pockets, attractive panelled design, and drawstring hood. The only difference between the robes themselves is the fabric they are made from, meaning different drying times and pack down sizes.
The Quick Dry robe is made from super soft suede microfibre. It holds more water, dries more quickly, and packs down a lot smaller than the terry cotton towelling which makes it perfect for beach days or holidays when space is at a premium. The quick dry nature also makes it very suitable for when it might be getting wet repeatedly during the day, so for example at the beach or on a camping trip.
Further enhancing it's portable credentials, the Quick Dry Robe also comes with it's own pack down bag, so it is neat and easy to add to your bag with all your other gear.
Pro Change Robe
If you are after an all-year-round, all-weather solution that the kids can keep dry or warm, no matter the activity or location, then look no further. Wind-proof, waterproof and super warm, the Red Original Pro Change is a jacket-style robe with a moisture-wicking super soft fur lining and a technical and breathable outer shell.
Zipped pockets keep valuables safe, and the front baffle is quick to do up in a hurry. Fantastic for cooler beach days, swimming, camping, football, rugby, athletics, SUP, sailing, surfing, rowing, mountain biking, park runs, dog walking… basically any outdoor activity they like to get involved with all year round.
Finally it is worth noting that for the fashion-savvy youngster, these waterproof changing robes for kids come in a variety of different colours for them to choose between.
Luxury Towelling Robe
If it is wear-around-the-house comfort you are looking for, then the Luxury Towelling robe is probably your best bet. The 100% cotton towelling is thick and fluffy and perfect for snuggling. If you want the same poncho style as the quick dry robe, but with more warmth (perhaps after a swimming lesson in winter) then you won't go wrong with the luxury towelling material.
So there you have it! We love to hear what your kids get up to in our robes! Don't forget to share your stories with us on our socials @Redoriginalaccessories.