Return to blog
5 Beautiful Rivers For Paddle Boarding In Berlin
Posted by Luke Green
Berlin is home to some of Germany's most beautiful rivers. This is great news for stand up paddle boarders as it means there are plenty of incredible places in and around the city to get out on the water. In order to help you get started, we've chosen our top 5 favourite rivers for paddle boarding in Berlin.
River Spree
The River Spree has to be one of the best places to go paddle boarding in Berlin. It's a great spot for taking in the picturesque cityscape and you'll paddle pass some iconic landmarks, such as the Warschauer Brücke and the Molecule Man. This is a popular spot in the city for watersports meaning you're likely to pass many fellow paddle boarders and other watercraft.
River Havel
If you're looking to escape the hustle and bustle of the city then you definitely need to visit the River Havel. Accessing the river is only a short distance from the centre of Berlin, however once you reach it, it's a natural paradise. There's plenty of wildlife and greenery to encounter and lots of pretty spots along the way to enjoy a picnic. You can attach our waterproof cooler bag to your inflatable SUP and take it along the river with you so that you can enjoy your favourite snacks and drinks en route.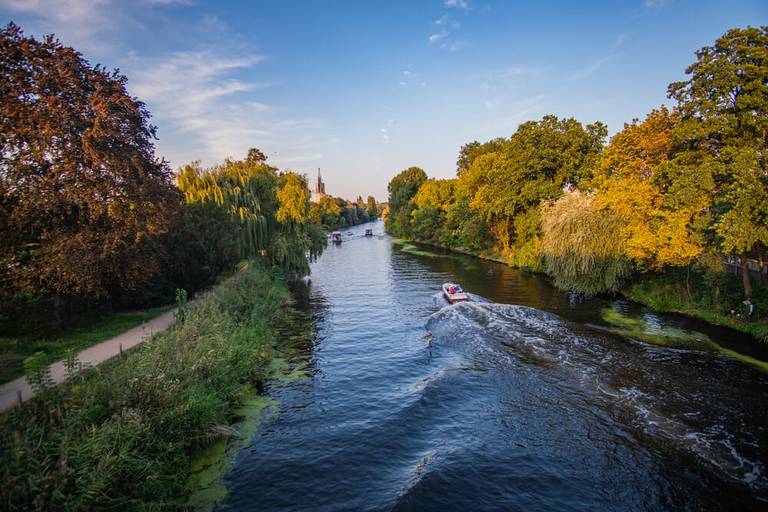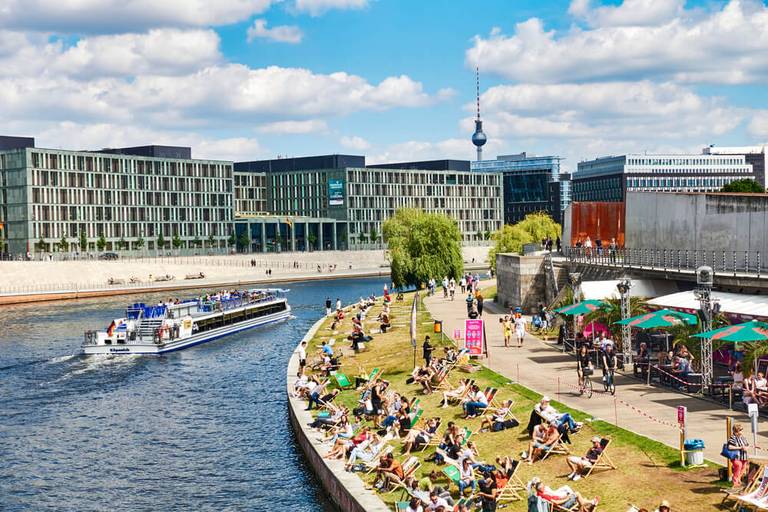 River Dahme
The River Dahme is a tributary of the River Spree and so it's probably not surprising to hear that it's just as beautiful, and another one of our favourite places to go paddle boarding in Berlin. It offers plenty of space to practice your paddling skills alongside stunning views of the historic buildings that line the river. The River Dahme is also a popular spot for swimming and kayaking meaning that it may get a little more crowded during the summer months.
Griebnitz Canal
Another one of the best places to go paddle boarding in Berlin has to be the Griebnitz Canal. The canal is a beautiful artificial river that's located in the Western suburbs of Berlin, and connects a series of small lakes including the Stölpchensee, Pohlesee and the Kleiner Wannsee. So, as you can imagine there's plenty to explore around the Griebnitz Canal, and there's no better way to do it than by paddle board.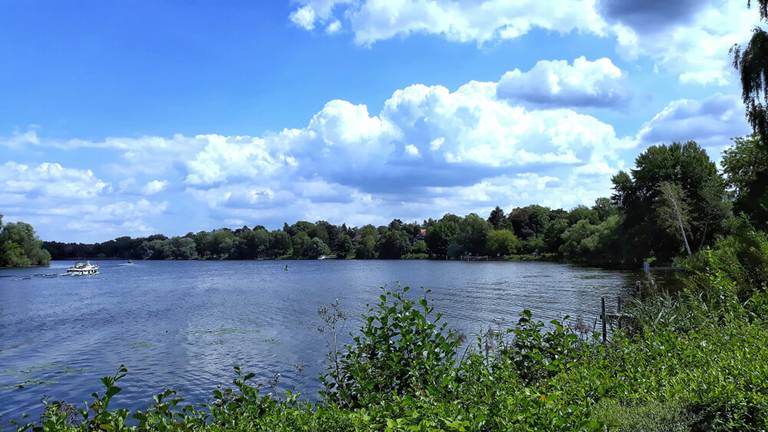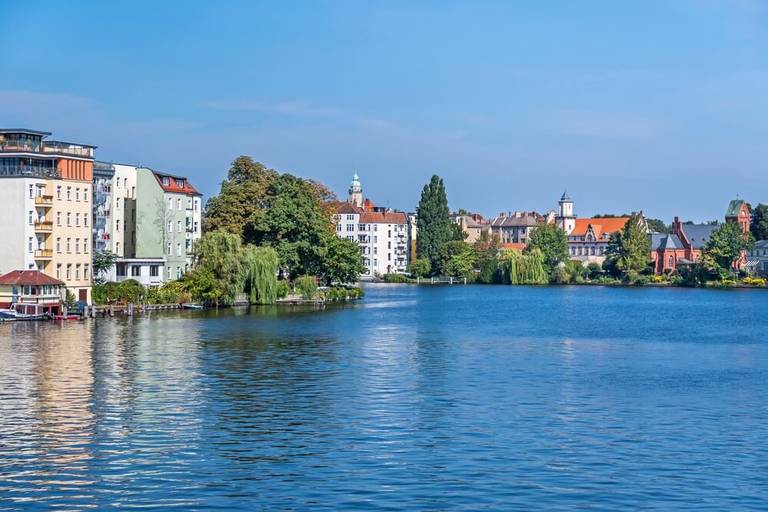 River Panke
The River Panke is the third longest river in the city following the River Spree and the River Havel. The Panke runs through Berlin's up and coming Wedding district, and you'll be paddling through lots of luscious greenery and wildlife along the way. Running through the heart of the city, this is definitely another incredible place to go paddle boarding in Berlin.
Need A SUP? Find The Perfect Fit With Red Paddle Co
Safety, durability, performance and style are key characteristics of all our inflatable paddle boards. That's what makes us the world's leading inflatable SUP brand. Whatever style of paddle boarding is your favourite, find your perfect paddle board using our board selector tool. And, for further guidance please don't hesitate to get in touch with us.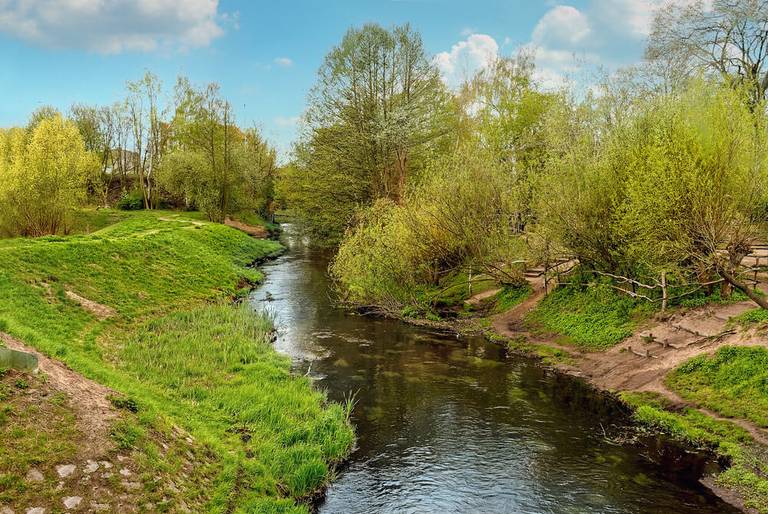 An Important Note On Safety
Before heading out on any river or piece of moving water it is recommended that you have checked the weather forecast and that you have the necessary skills and safety equipment for where you are paddling. Quick release waist belt leashes are advised to be worn when paddling any type of moving water so you can separate from your board at any point quickly in the unlikely event of an emergency. And always remember, if in doubt, don't go out.