Our 2022 Range is here!
Now in our thirteenth year of paddle board design and development, our new range enables you to get out exploring and push the boundaries of adventure. From our all-new revolutionary boards, to redesigning our paddles and transforming our All-Terrain bags - we've completely re-imagined the world's best SUP package.
Our new 2022 range continues our promise to NEVER COMPROMISE. We've applied our industry-leading technology and expertise to deliver unrivalled performance, reliability and quality so you can get out there and explore your world.
12'0 COMPACT
New for 2022, the 12'0 Compact is our latest addition to our revolutionary Compact range. Based off the ever-popular Red Paddle Co Voyager range, this board provides the perfect blend of stability and speed for long distance cruising. It packs down to just half the size of conventional SUP - perfect for paddlers looking to explore without limits.
The increased length and drawn-out shape improves glide, whilst our patented stiffening system delivers rock-hard rigidity. The 12'0 Compact is a lightweight solution designed for life off the beaten track. It's packed full of features and innovations such as a split deck pad, Quad-stringer stiffening, adjustable cargo bungees and five-carbon paddle. It's all topped off with a super durable and versatile backpack that allows you to grab and go when adventure comes knocking.
12'0 Voyager
A revolutionary new addition to the range for 2022 is the 12'0 Voyager. It has been designed with a more petite paddler in mind. It is just 4.7"/120mm thick to allow lighter riders to feel more connected to the water, reduce wobble and increase stability. Its only possible due to our patented stiffening system (RSS) which allows for a longer, faster board that delivers our trademark stiffness.
The innovative V-Hull design helps cut through any rough stuff and when combined with the twin fins, delivers the ultimate straight-line performance. You'll feel extra confident paddling out on this board, knowing that it offers stability, speed and control in all conditions.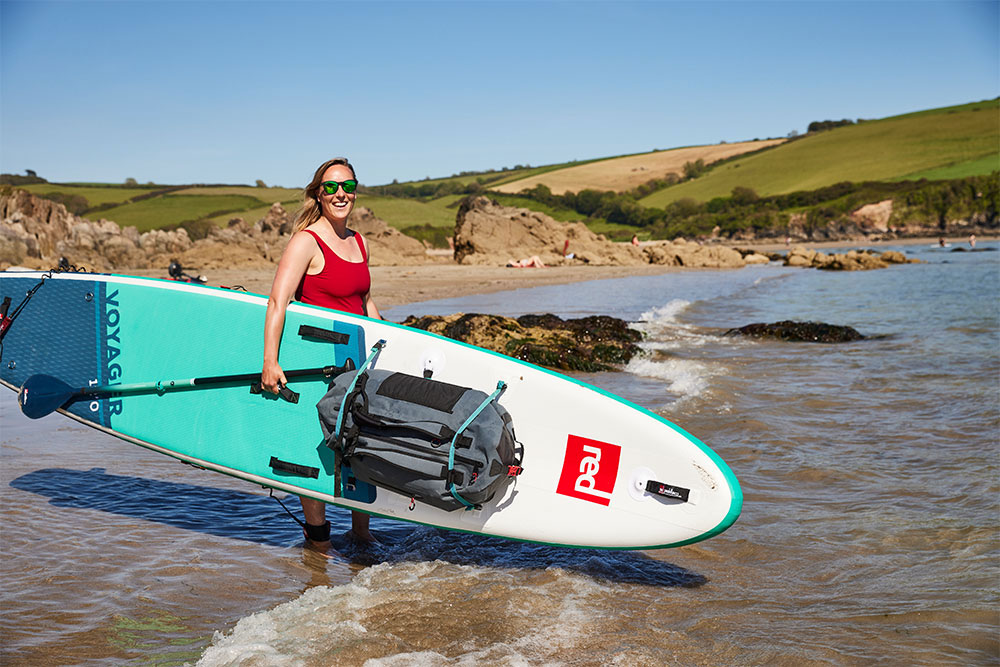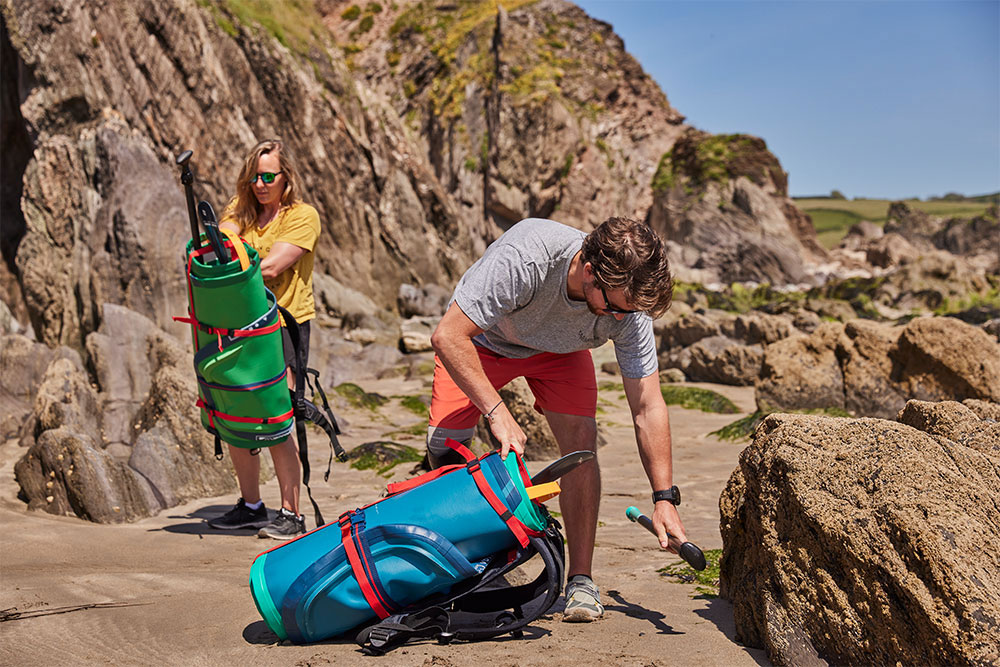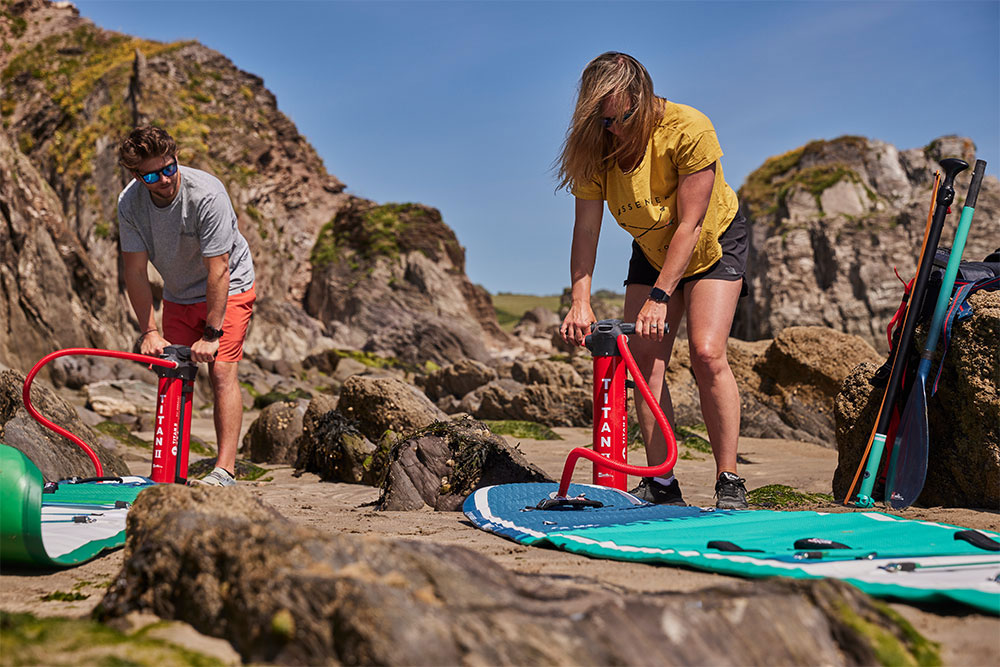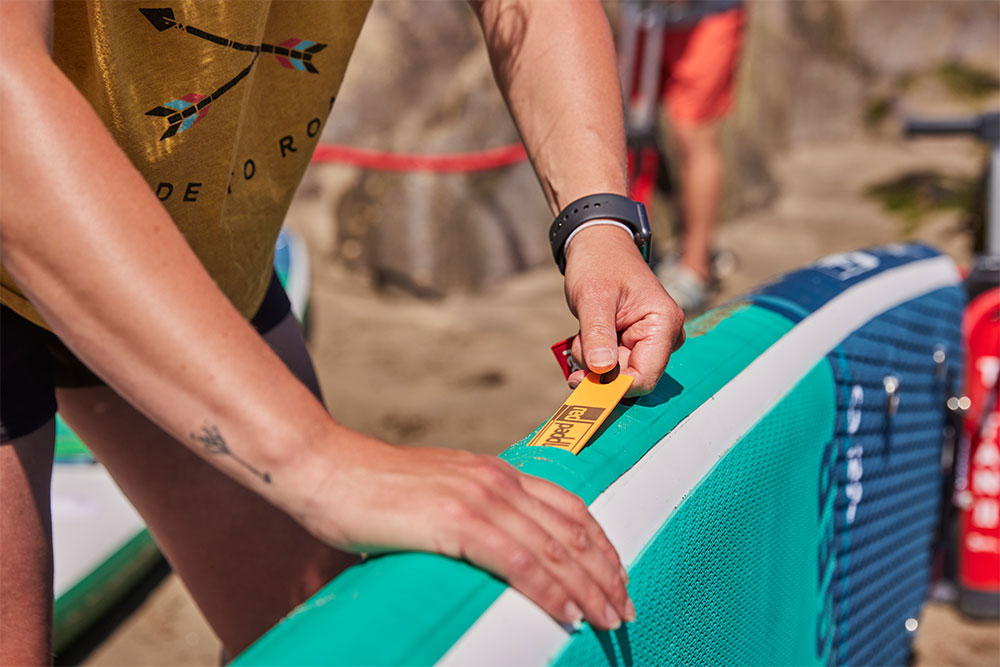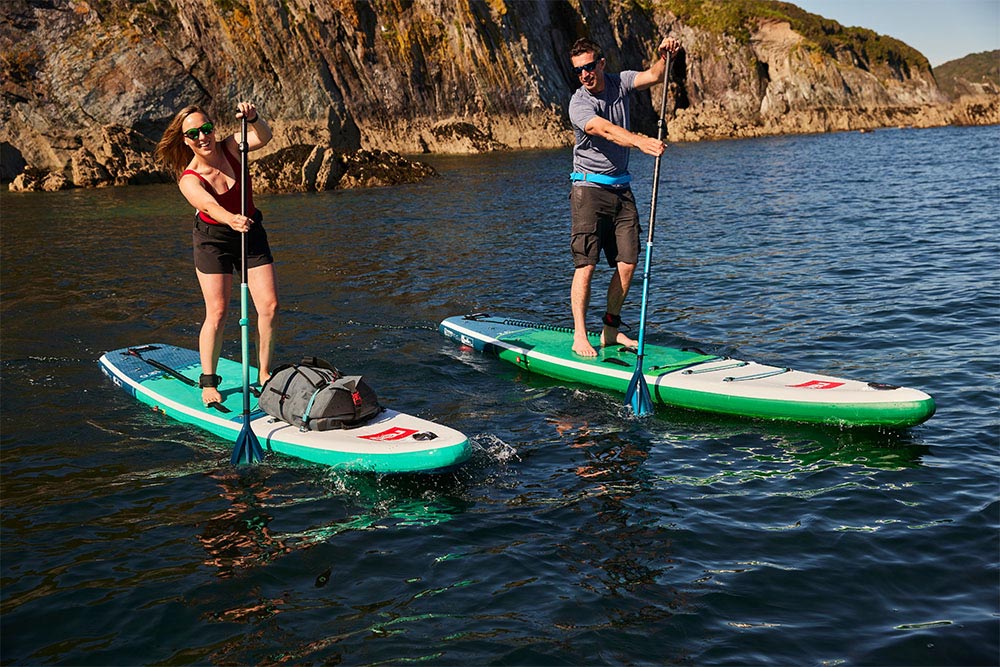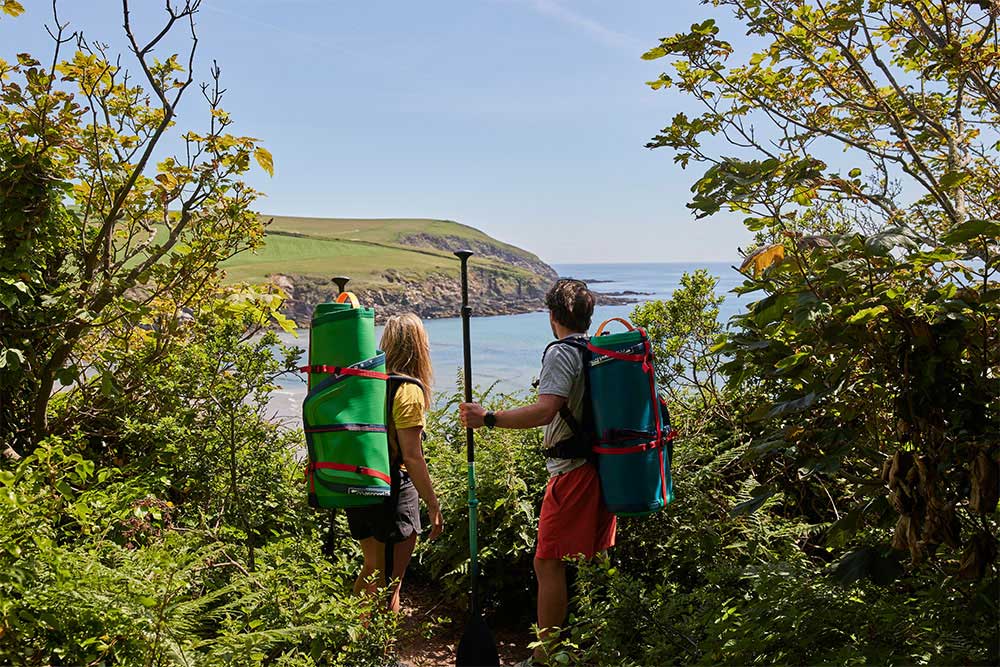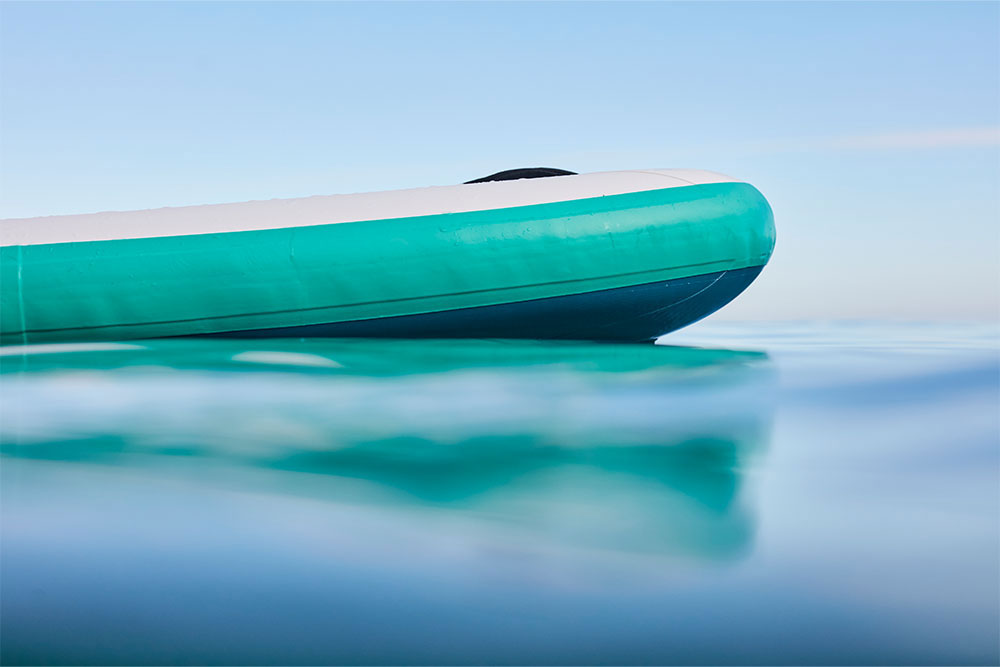 Original new features across every board...
New features are found across our whole range this year, from the bestselling all-round Rides to the lightening fast Elite boards. Every 2022 board will come with our brand new paddle board All Terrain Transformer backpack - the most exciting new feature, you can now transport your board, bagless!
INNOVATIVE TRANSPORTATION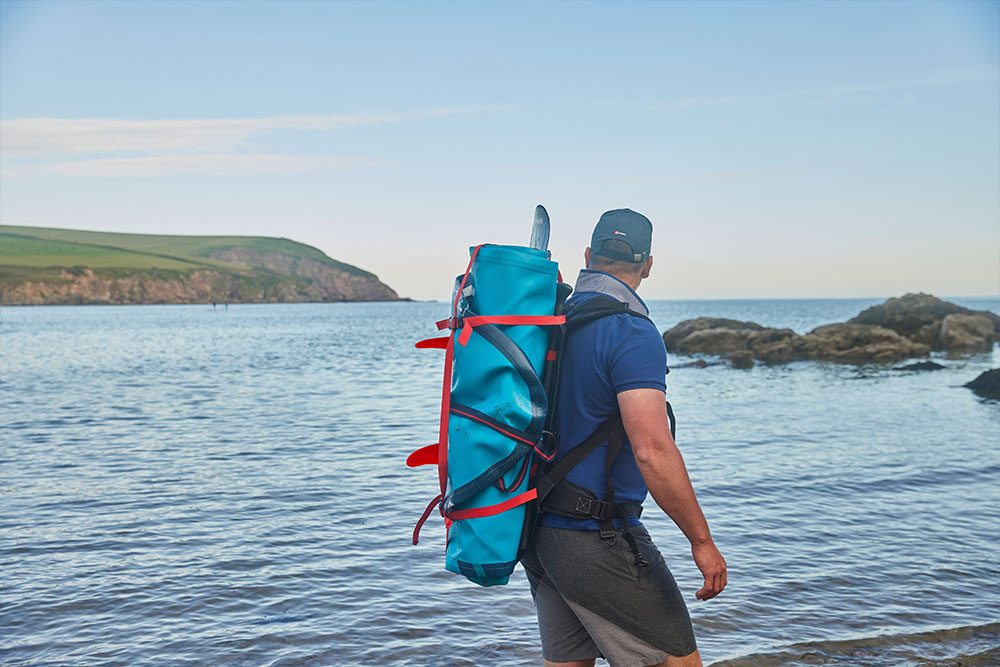 INNOVATIVE TRANSPORTATION
Also brand-new for 2022 and exclusively available with 2022 boards is the ATB Transformer Bag. Not just a highly engineered adjustable and ergonomic paddle board bag but also a revolutionary bag-less carry system that has been designed with all paddle boarders in mind.
For the adventurers, you can now go further and access more remote waterways without the need of a heavy bulky bag. Inflating your board at more remote waterways (previously inaccessible with an inflated or rigid board) is now a real possibility.
Equally as perfect for families, it's now easier, quicker and more convenient to pack up your kit after a long day at the beach.
RAISED RAILS FOR THE ELITE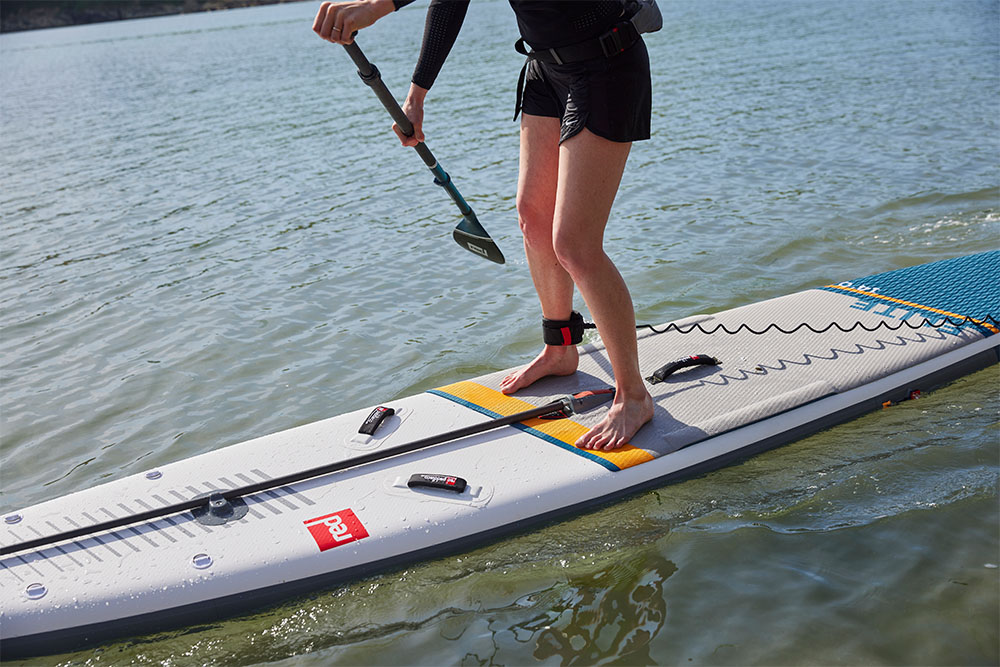 RAISED RAILS FOR THE ELITE
New on both Elite boards are raised rails. These have been designed to allow the rider to dig their feet into the the rails of the board. This will give a grounded stance meaning more energy can be channelled into each stroke equalling allow a more powerful and quicker paddle stroke.
ADJUSTABLE CARGO SYSTEM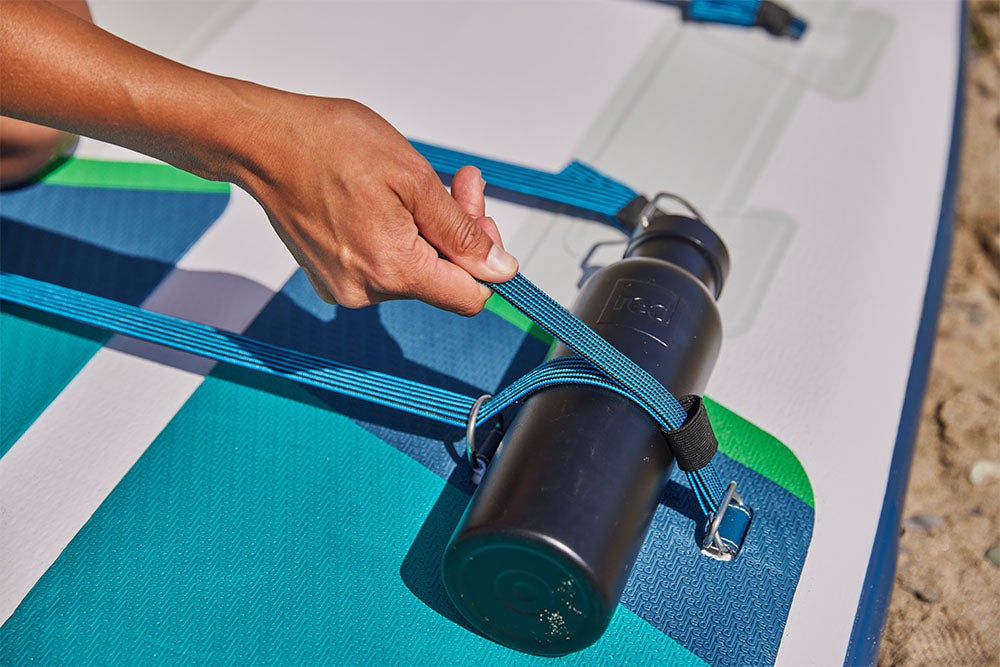 ADJUSTABLE CARGO SYSTEM
Updated and redesigned for 2022, all Red Paddle Co boards now come with larger, flat, adjustable bungee straps. This new design creates extra tension, safely securing all your gear to the board, so you can paddle with confidence.
SPLIT DECK PAD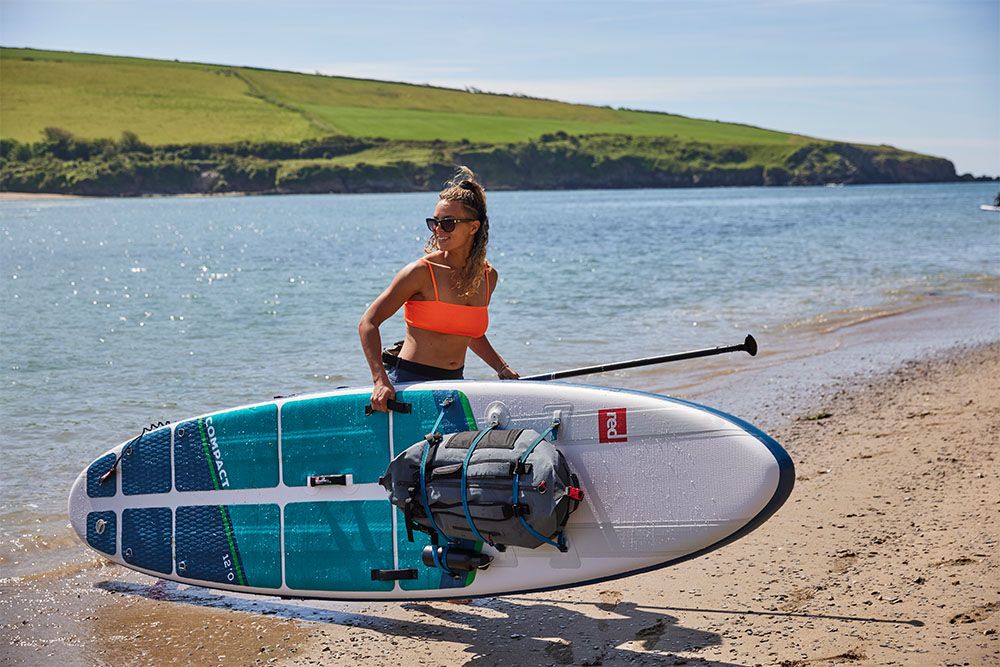 SPLIT DECK PAD
New for our whole Compact range, the stylish and eye catching new split deck pad design. Aesthetically eye catching and seriously functional, the split deck pad allows the board to fold on the hinge, meaning it is easier than ever to fold and roll away into a super small package. It also allows for water to run off more effectively and improves the 'packability' of the board. The Compact is truly the most transportable adventure SUP on the market.
NEW PADDLE DESIGNS WITH A TIMELESS LOOK & FEEL
NEW PADDLE DESIGNS WITH A TIMELESS LOOK & FEEL
We've never been a brand to follow fads or trends. Instead, we focus on creating classic designs that look good forever. Our 2022 range of paddles has a streamlined look and feel. A range of dynamic and highly responsive paddles that are highly functional, durable and seriously stylish.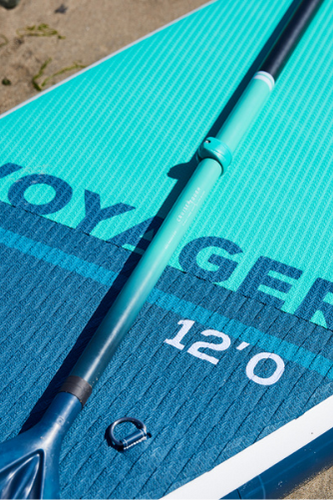 Match your board
Our Hybrid, Hybrid Tough, Prime Tough and Prime Lightweight SUP Paddle are available in blue and purple, so you can match your paddle to your board.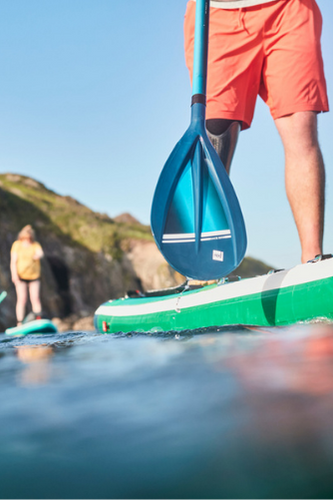 Interference Fit Hardware
All paddles are now composed of non-glued components meaning every piece of your paddle is both replaceable and recyclable.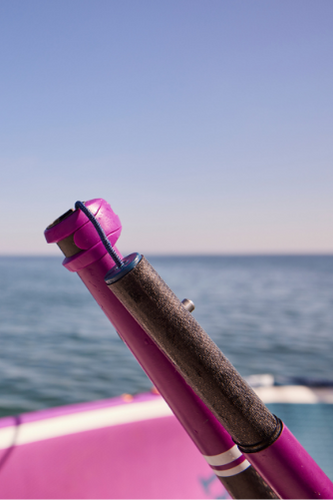 Bungee Connection System
Designed to keep blade and mid section tethered together for convenience and easy set up. It's straightforward and makes our three piece paddles even easier to assemble.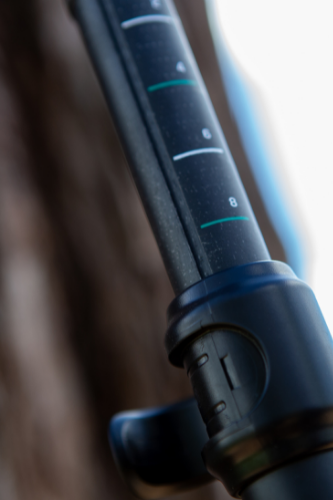 Anti Twist Top Clamp
Revised and redesigned, a new anti twist top clamp now only has one bolt. New Red logo gives a premium and high quality feel to the clamp, with EXPLORE YOUR WORLD under the lever.
NEW BOARDS FOR 2022
12'0 Compact
12'0 Voyager
11'0 Sport Purple
There is no product data to show, or this item is currently unavailable
There is no product data to show, or this item is currently unavailable
There is no product data to show, or this item is currently unavailable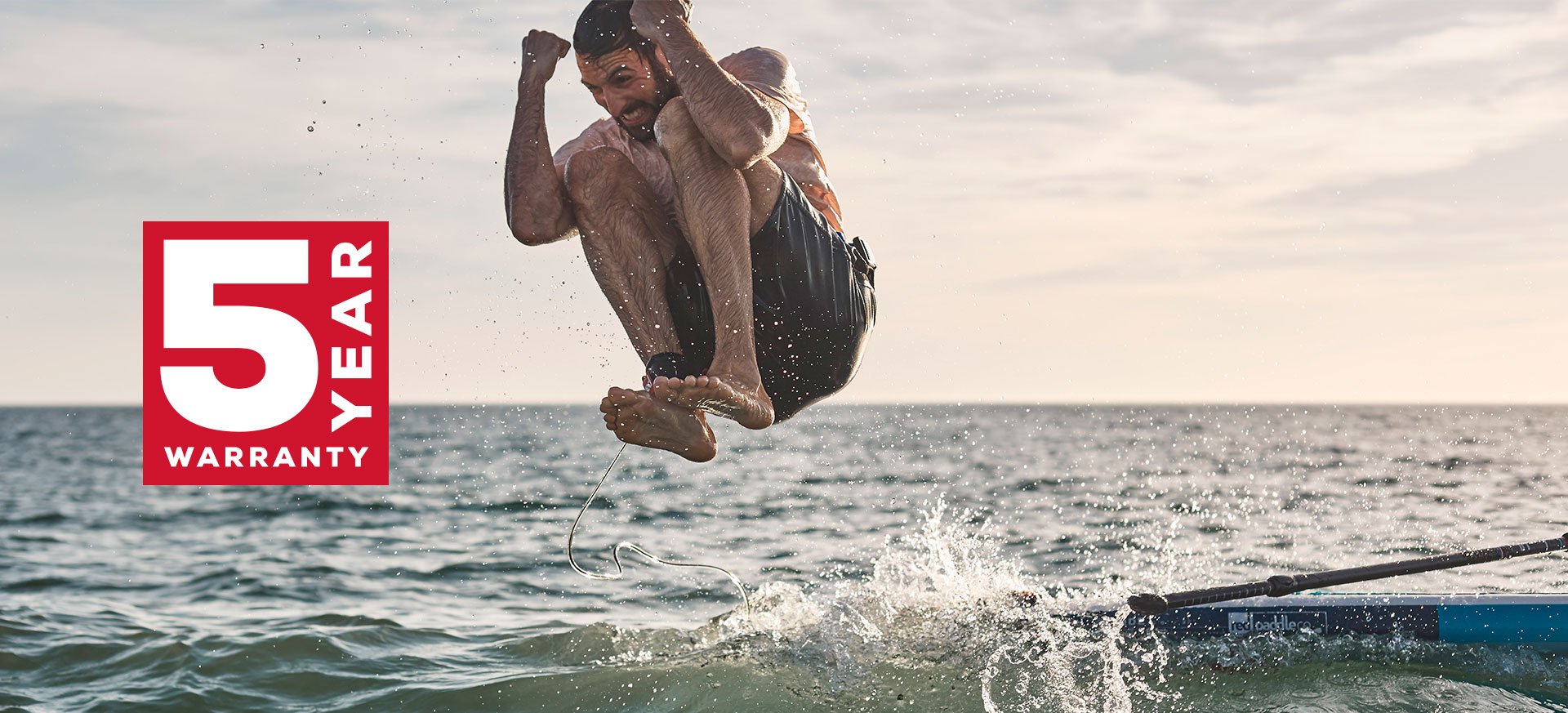 FIVE YEAR WARRANTY
FIVE YEAR WARRANTY
Who else would drive a 22-tonne digger over a paddleboard to prove its durability? At Red, we design products that stand up to the most extreme adventures. Our exclusive TEC AIR process is the most rigorous quality control process in the SUP market, so you know you're buying the highest quality. All boards in the 2022 range now come with an extended five-year warranty when registered on our website. As Co-Founder John Hibbard puts it, 'we stand behind our boards as much as we stand on them'. This fantastic offer blows the industry standard 12-month warranty out of the water and further demonstrates why Red Paddle Co is the number one premium inflatable SUP brand in the world.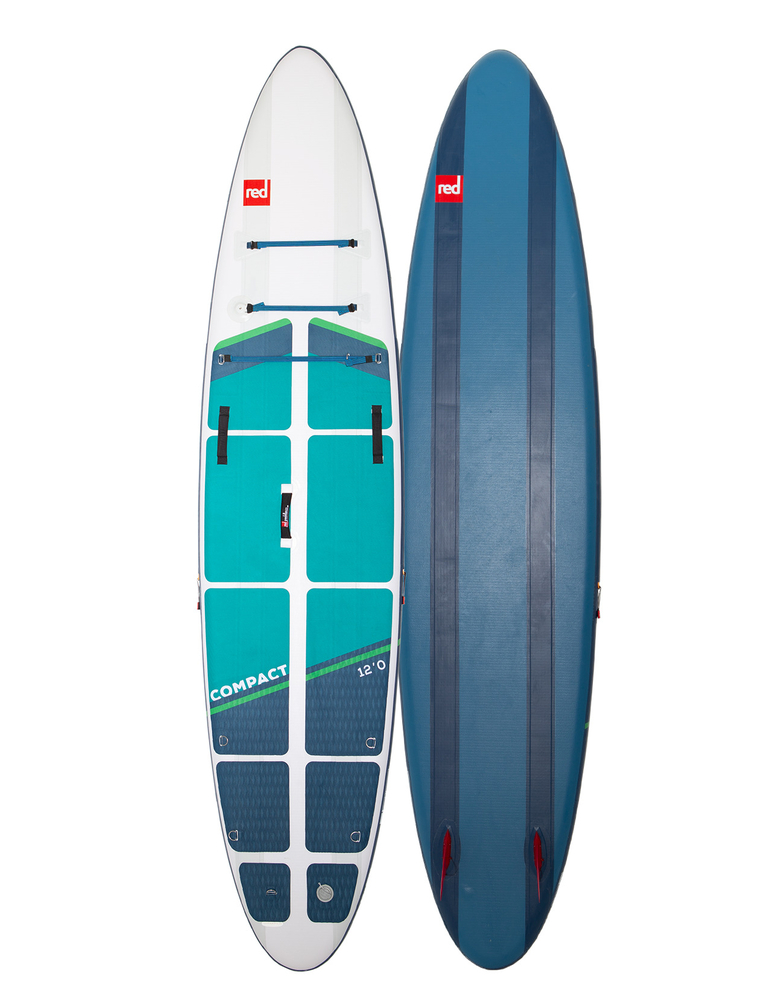 Designed for paddlers who are passionate about touring further than anyone before
12'0 x 32" x 4.7"
Pact Technology
Click fin system
Split deck pad
The ultimate explorer's board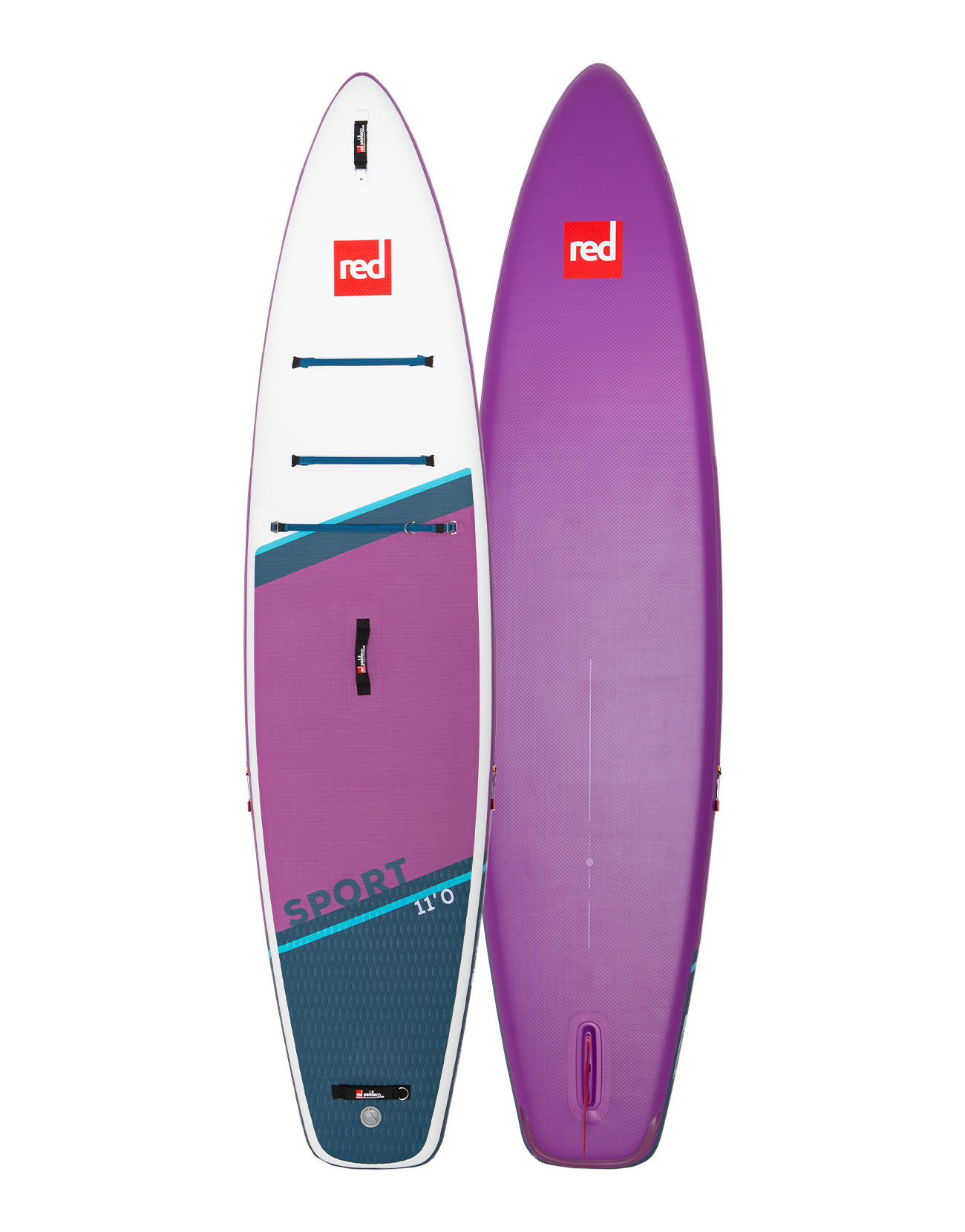 Oozing with style, speed and now available in our best selling purple.
11'0 x 30" x 4.7"
Adjustable bungee system
Speed tail
Improved RSS battens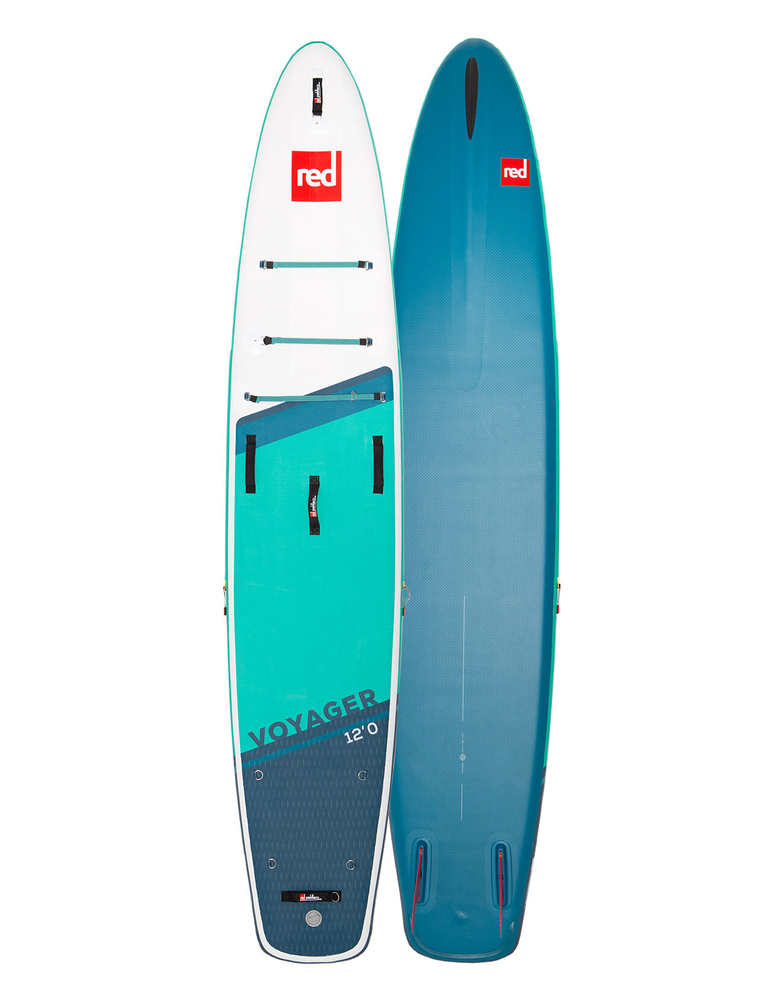 The perfect tourer, with the more petite paddler in mind
12'0 x 28" x 4.7"
V-Hull Technology
Twin Fin System
Adjustable cargo system designed for plenty of kit
Riders up to 110kg