Return to blog
10 Essential Road Cycling Safety Tips For Winter
Community
Red Original
Posted by Luke Green
Road cycling safety is important all year round, however, winter presents its own unique challenges to road cyclists. Icy conditions, low visibility and cold temperatures all need to be taken into account as we head out on our bikes this winter. Before planning your next ride, it's definitely worth considering the following essential winter road cycling safety tips.
1 - Install lights
The first point on our list is a super important one. In fact, it's not a recommendation but a legal requirement in the UK where it is illegal to cycle on a public road in the dark without lights or reflectors. A good set of lights is crucial to ensuring you can see where you're going but also so that you can be seen by other road users. You'll need a front white light and rear red light to ensure you are conforming to the necessary safety standards and protecting yourself and others from the risk of an accident.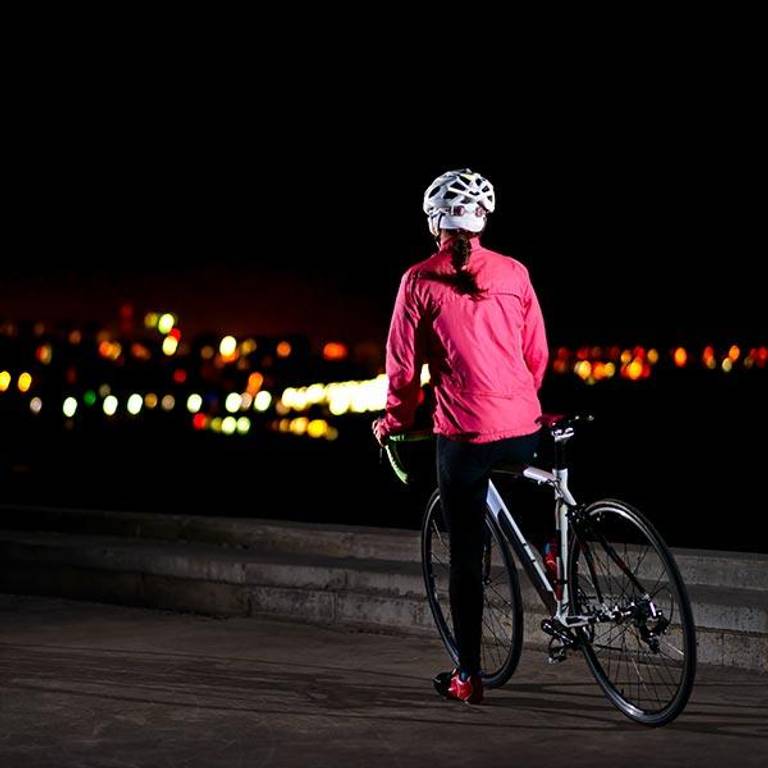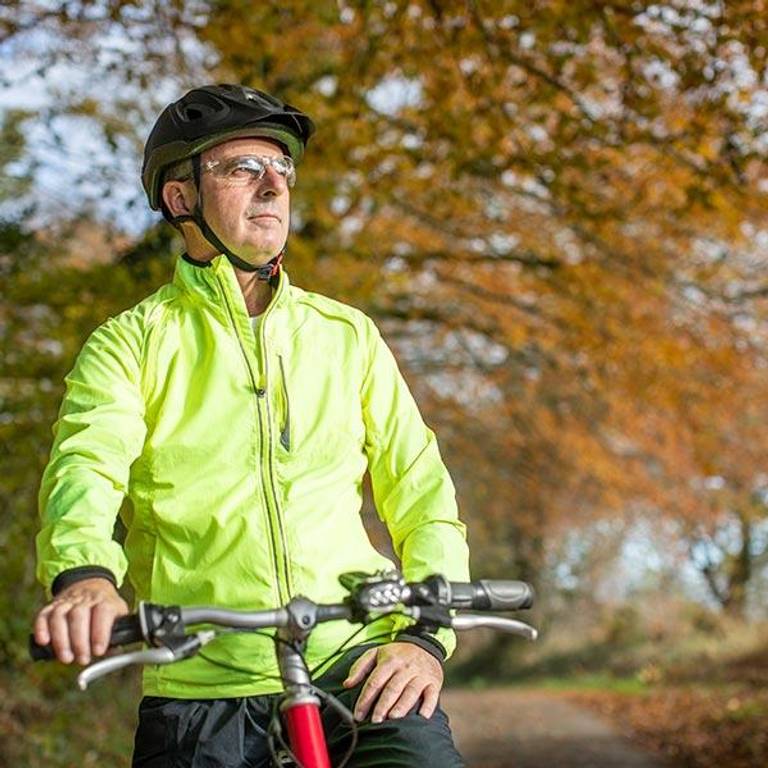 2 - Wear Hi-Viz
Reflective clothing may not be a go-to look, however, it's an essential part of winter road cycling safety. Wearing hi-viz is key to making sure you stand out in the dark so that others can see you. The more visible you are the better and so it's definitely worth investing in a high-quality reflective jacket and accessories. A hi-viz jacket is a must, and accessories like hi-viz gloves are great for keeping your hands toasty whilst making you that extra bit more visible.
3 - Layer Up
During the winter you want to be visible on the roads but you also want to be warm. Essential to road cycling safety in winter is keeping your body temperature regulated when faced with cold, wet and windy weather conditions. Performance clothing is great for keeping you warm but also feeling fresh. Layering is the key here. Start with a base layer and add top layers as necessary. Don't forget the accessories. Aside from gloves and a thermal cap, a neckwarmer is also highly effective in protecting you from the cold.
4 - Fuel Your Body
In the winter when the temperature is colder, your body has to use a lot more energy to keep you warm. This means it is crucial you're eating foods that will fuel you before your ride and that you bring enough snacks to keep you going. Opting for high-calorie options is the key to giving your body the energy it needs for you to enjoy your ride. Keeping hydrated is also essential so be sure you're taking on plenty of fluids. If you're on a longer ride it's a great idea to take an insulated stainless steel water bottle with a hot break to keep you warm on that all-important break.
5 - Plan Your Route
Planning your route according to the conditions is an essential aspect of all road cycling safety however it is particularly important in the winter. In order to avoid the dangers of ice and debris, if you can, it's best to stick to main roads which are more likely to have been treated than quieter backstreet roads. In adverse conditions, it's really best to stick to the routes you know. In winter there's a higher risk of getting a puncture from falling debris or encountering flooding. If you can quickly pinpoint your location, you'll be able to seek the necessary help more easily.
6 - Choose The Right Tyres
During the winter months, the roads will be slippery from water, muck and ice and you're likely to encounter more obstacles, such as fallen tree branches. This is why tyre choice is such a crucial part of road cycling safety in winter. To reduce the risk of punctures you need a tyre which is hard-wearing but provides you with that all-important reliable grip. You can find a range of tyres designed specifically for winter from top brands like Michelin and Continental.
7 - Keep Up The Maintenance
When you've just finished a long ride, admittedly one of the last things you want to do is clean your bike. It can seem like an arduous task, however, keeping your bike in good condition is key to preventing mechanical faults when you're out on the road. The last thing you want is a puncture or break fault when you're stuck in cold, wet conditions. Aside from keeping your bike clean, you'll want to regularly check essential components like breaks, tyres and gears. Oil your chain regularly and always check for corrosion in places like cable entry and exit points as winter weather can cause bikes to wear more quickly than in summer.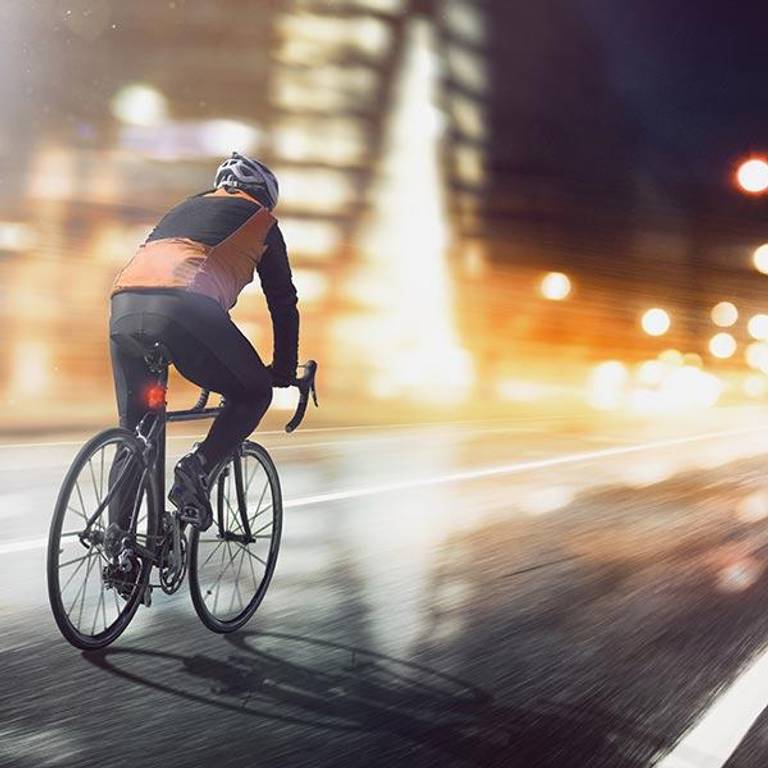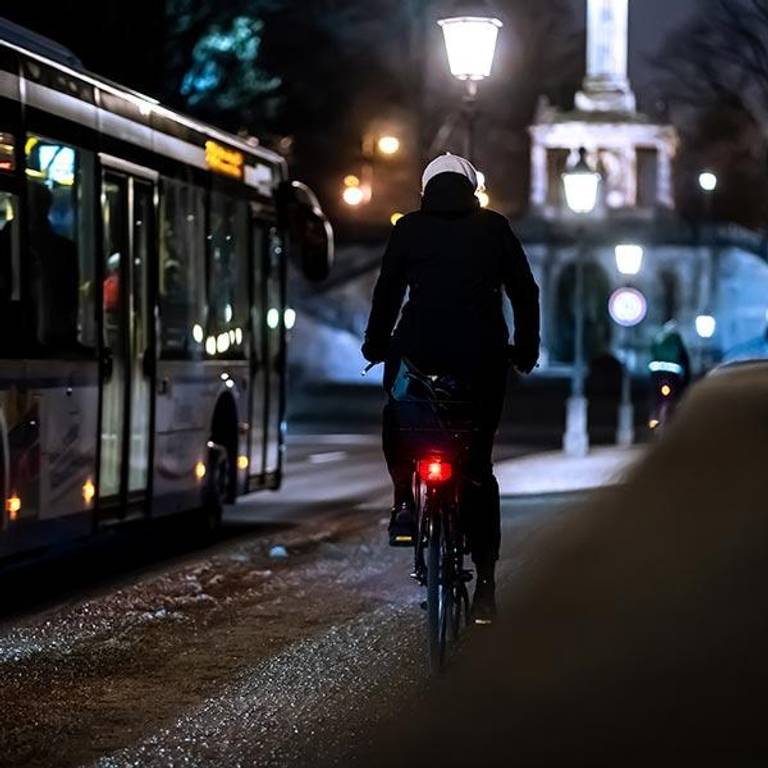 8 - Slow Down
This one might seem pretty obvious, but it's really important to ensure you cater to the conditions of the road. No matter how good a rider you are, the likes of ice, grit, water and dirt will all have an impact on your grip. Slow down to accommodate for this and take extra care on downhills and bends. Speed really isn't worth an injury- when it comes to road cycling safety in the winter, slow and steady actually does win the race.
9 - Adjust Your Technique
Paying close attention to your speed is a crucial tip for winter road cycling safety. Equally as important is adjusting your technique to suit the conditions. Be conscious of how you are breaking and steering. Braking takes longer when rims are wet and the risk of skidding is higher. Try to keep your weight evenly distributed and in the event that you hit ice stop pedalling and steer straight rather than trying to brake.
10 - Share Your Plans
Last but definitely not least, always let someone know when you're heading out on a ride. Tell someone your general route and a rough idea of how long you expect to be. We hope with these road cycling safety tips you won't run into trouble, however, it's always best to be prepared in case you do. Doing this means that someone can organise help if you are out for longer than expected. Carrying essentials like a phone and wallet with you in a waterproof pouch also means that you can make contact if you are riding somewhere where there is a signal.