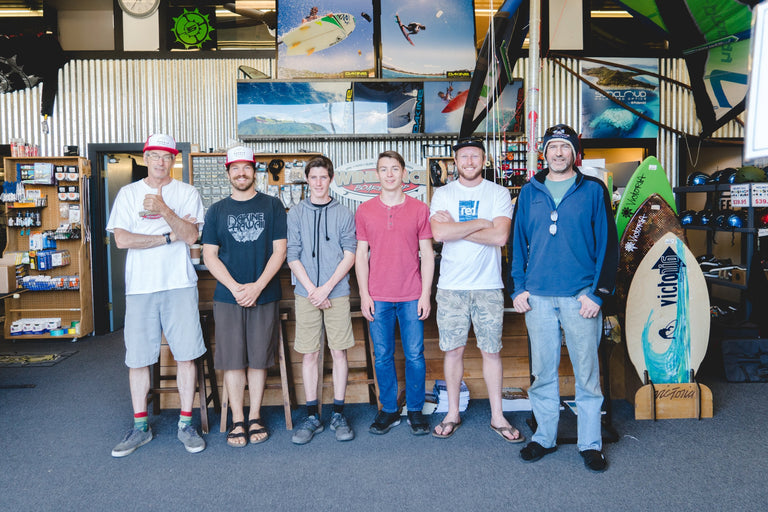 Return to blog
Discover the First Red Paddle Co USA affiliated store!
Brand
Posted by Jess Davies
Since 1984, Windance has been serving the wind, kite and paddle boarding communities with top of the line products and expertise. From the road, Windance doesn't look overly exciting, however, get inside and you'll immediately notice the enormous floor space bursting with boards of every shape and form, from all sport disciplines.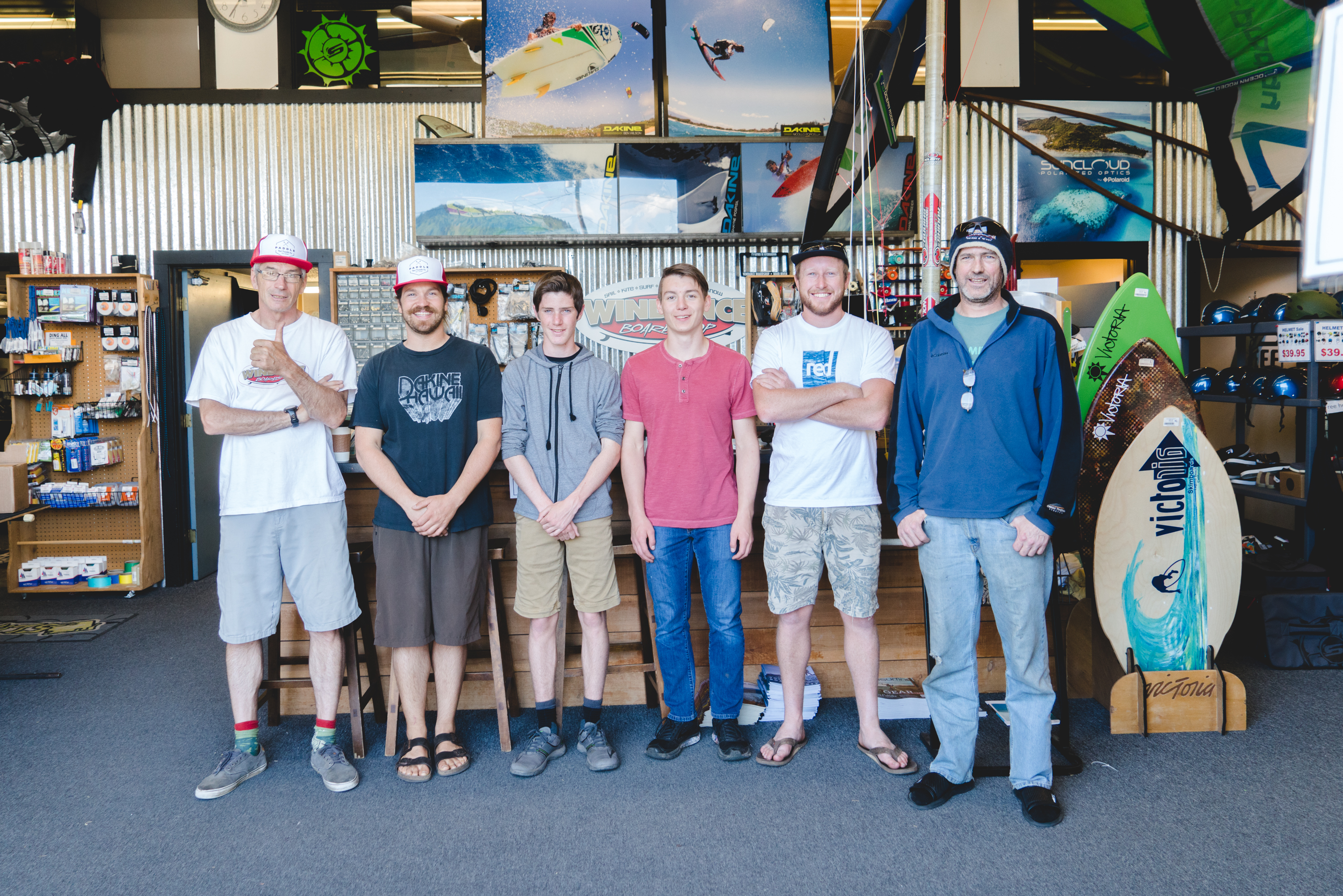 Windance is located in the beautiful town of Hood River, known to be one of the most famous windsurfing and kiting destinations in the world. The store backs directly onto the river, making it the ideal store to purchase a board. Being located in such close proximity to the water, many people decide to test out their new toy by paddling downstream to the Columbia River to the town's main recreational area. Owner Dave is a work hard, play hard kind of guy. He loves stand up paddle boarding and has been putting our Red Paddle Co SUP's through their paces for years.
We visited Dave in May and absolutely loved our time there. We were told if we had a few hours spare, we needed to follow the 281 highway out of town for 20 minutes and hang a right down Lost Lake Road. Following this road, took us all the way to one of Oregon's best kept secrets – Lost Lake.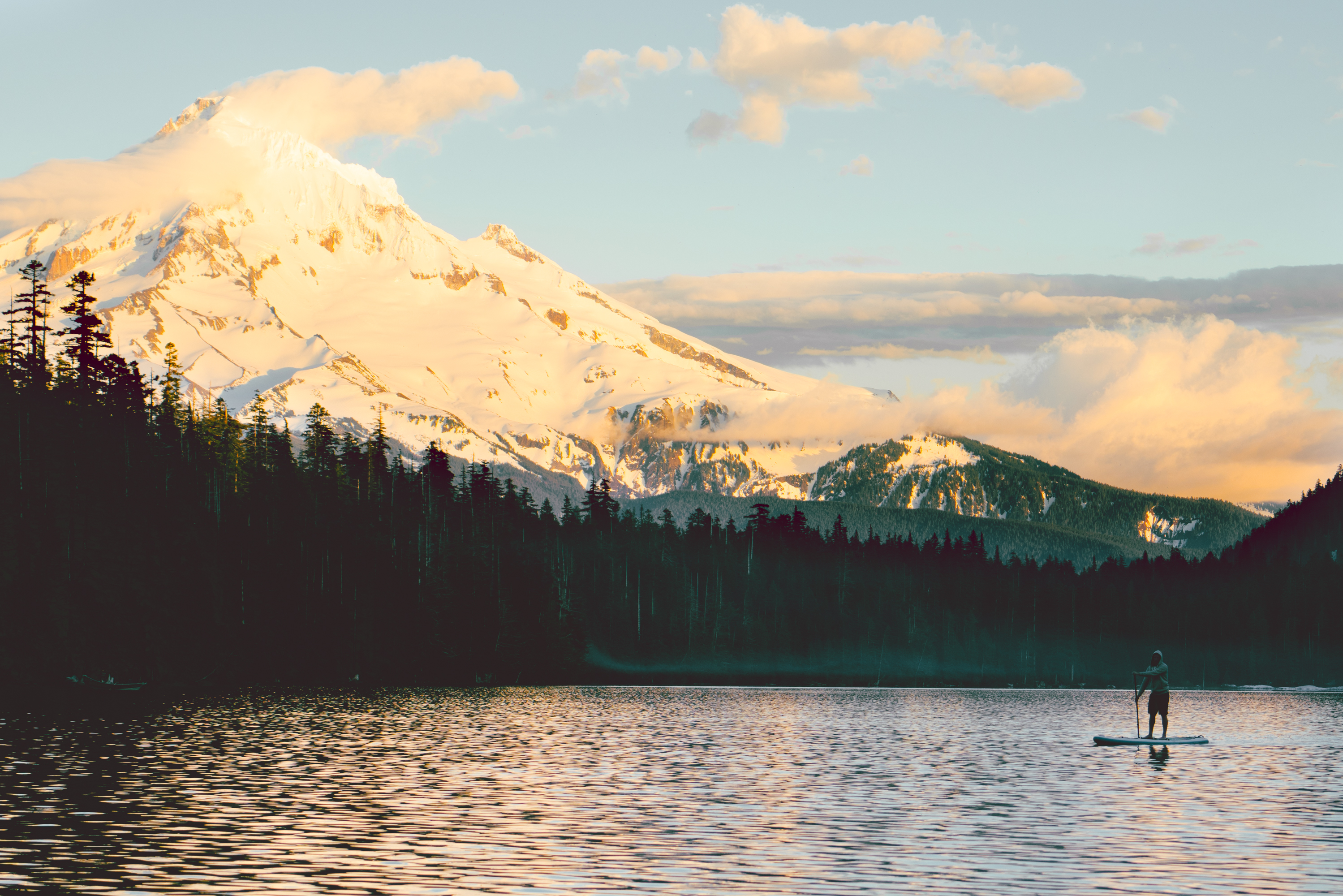 After one of the most picturesque paddles we have had to date, we loaded up the boards and headed back to Hood River for one reason, craft beer. Hood River is famous for its craft breweries and we counted four of them as we walked downtown, before settling on Double Mountain Brewing Co. A couple of beers and a pizza later, we were ready to call it a night.
Windance Boardshop is a special shop for Red Paddle Co as they were our VERY FIRST retail store to sell Red Paddle Co SUP's in North America! Having over thirty years experience in the industry, Windance have you covered for everything water-sports related. We can't wait to head back to visit Dave and the team next year!