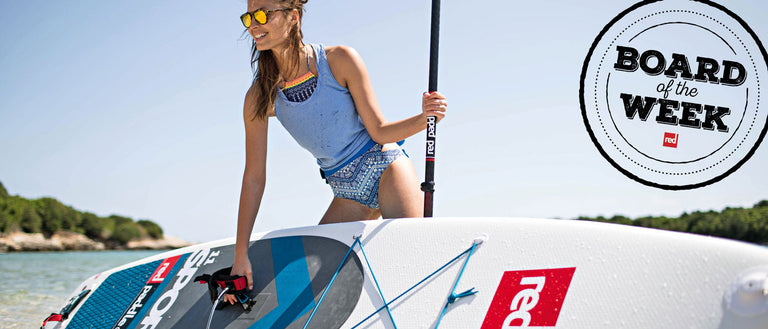 Return to blog
High Performance Paddling with Sport Inflatable Paddle Boards
Responsibility
Posted by Maxine Smiles -Cooke
Stepping up from the Ride range we give our high-performance paddle boards their time to shine.
A perfect fit for paddlers wanting to up their game, the Sport range of SUPs delivers more speed, dynamic performance and an enhanced paddling experience.
The secret lies in their sleek shape and drawn out nose section which cuts through the water offering a faster more powerful stroke, making for a better glide in a range of paddling conditions.
These boards are not only great for slightly larger paddlers they are an excellent option for families as you can easily take a small passenger on the front, they cruise beautifully, and due to their square tail, can be surfed in a range of settings.


There are three sizes available in the Red Paddle Co Sport range, the 11'0" Sport, 11'3" Sport and 12'6" Sport, each offering something different for the individual paddler.
The 11'0" Sport paddle board offers fast inflation and is the perfect step-up from the Ride family for the more experienced paddler, offering great flat-water performance for riders up to 90kg in weight. It also features our patented RSS system, offering maximum rigidity and minimal flex.
The 11'3" is suitable for the slightly larger rider (up to 110kg) and with its increased width (32") makes for a more stable inflatable paddle board. This board can ride waves just as well as it can cruise up the river, and, we find this board is also great board for families as it offers a more advanced experience with room for passengers.
The 12'6" Sport is a great cruising and touring board and will allow you to comfortably tackle longer, multi-day tours with its extended length offering an improved glide through the water.
Let's Talk Tech
One of the key reasons these boards offer that "next level" performance is our RSS, Rocker Stiffening System. This basically means you get an incredibly rigid board (up to 40% stiffer to be exact) and it is unique to Red Paddle Co inflatable boards.
The RSS was designed to deliver greater rigidity to some of our boards to enhance their overall performance while maintaining the same manoeuvrability.


Here are a few additional notes on our brilliant RSS tech:
It works by slotting two stiffening battens into pockets that are individually laminated onto the side of the board.
The heavier the rider, the more the RSS comes into play
With RSS, our boards become 40% stiffer than boards of the same length and width

Is the Sport range for you?
If you are looking to upgrade from your Ride board or already have some experience in paddling then the Sport really is a perfect paddling partner.
At times, we've found these boards can be overlooked. Paddlers already using a Ride Paddle board, often tend to lean towards the Explorer, when looking for their next board - but we are here to tell you, that is not always the best option.
One of the biggest draws of the Sport range of boards is the speed it takes to inflate them against the Explorer range. So, to demonstrate a few of these benefits Jamie and George took on a little challenge to see how many strokes it takes to inflate a 12'6" Sport v's the 12'6" Explorer…And here's what happened!

It always makes us happy to hear stories from paddlers who have worked hard to advanced their paddling skills and taken a bit of a step-up in the sport.
So, let's hear from these friendly folks who are already out there taking full advantage of their high-performance Sport paddle boards.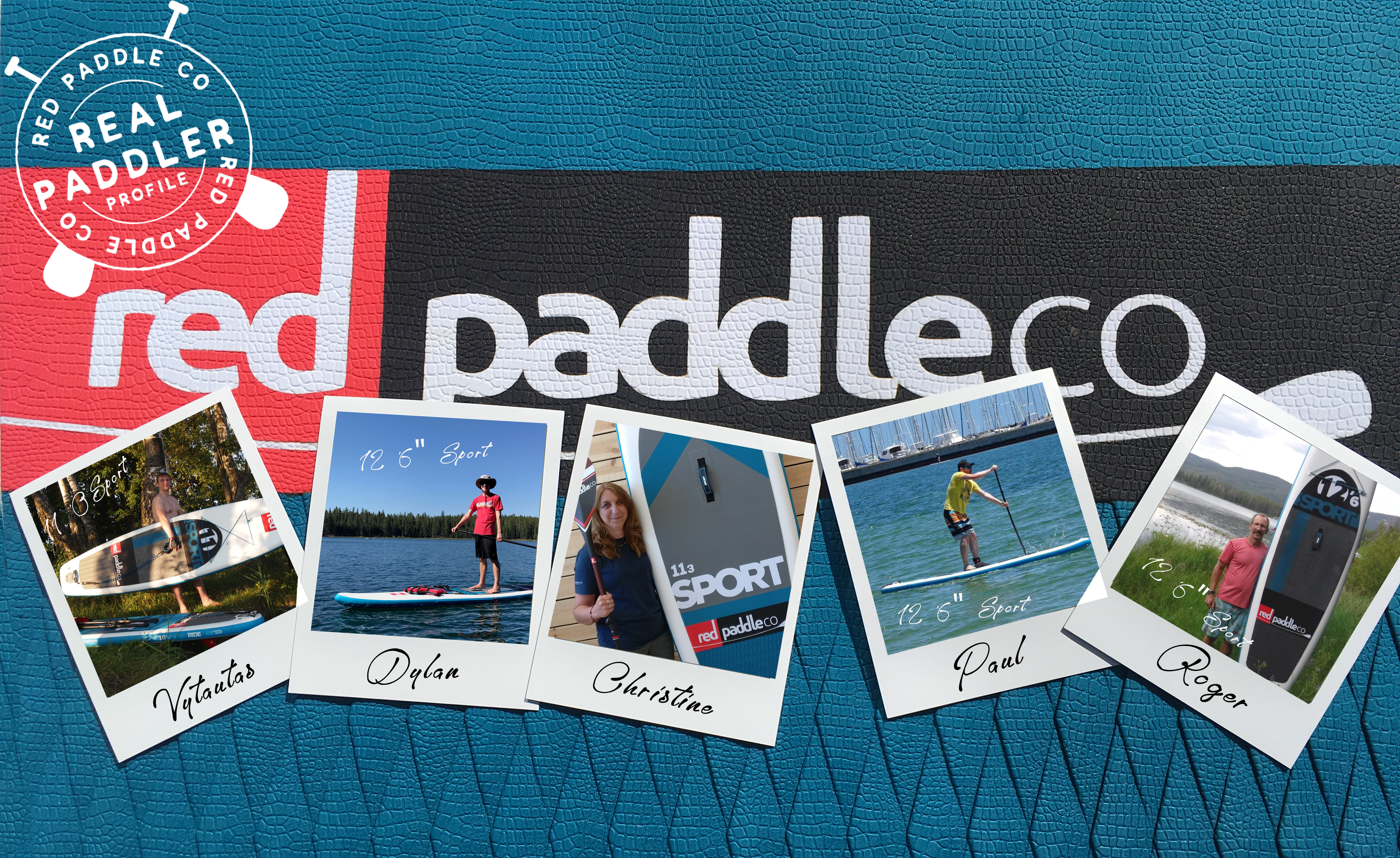 The sport range allows you to take on longer touring trips, engross yourself in the great outdoors and take on some impressive challenges, if you so wish.
"I'm a week or two into my paddle of the length of the Cornish coast. Depending on who you ask, the distance between Plymouth and Bude is in the 200-300 mile range. Why is there a disparity? Well, it depends on courage or cowardice, experience vs. idiocy and, of course, the weather."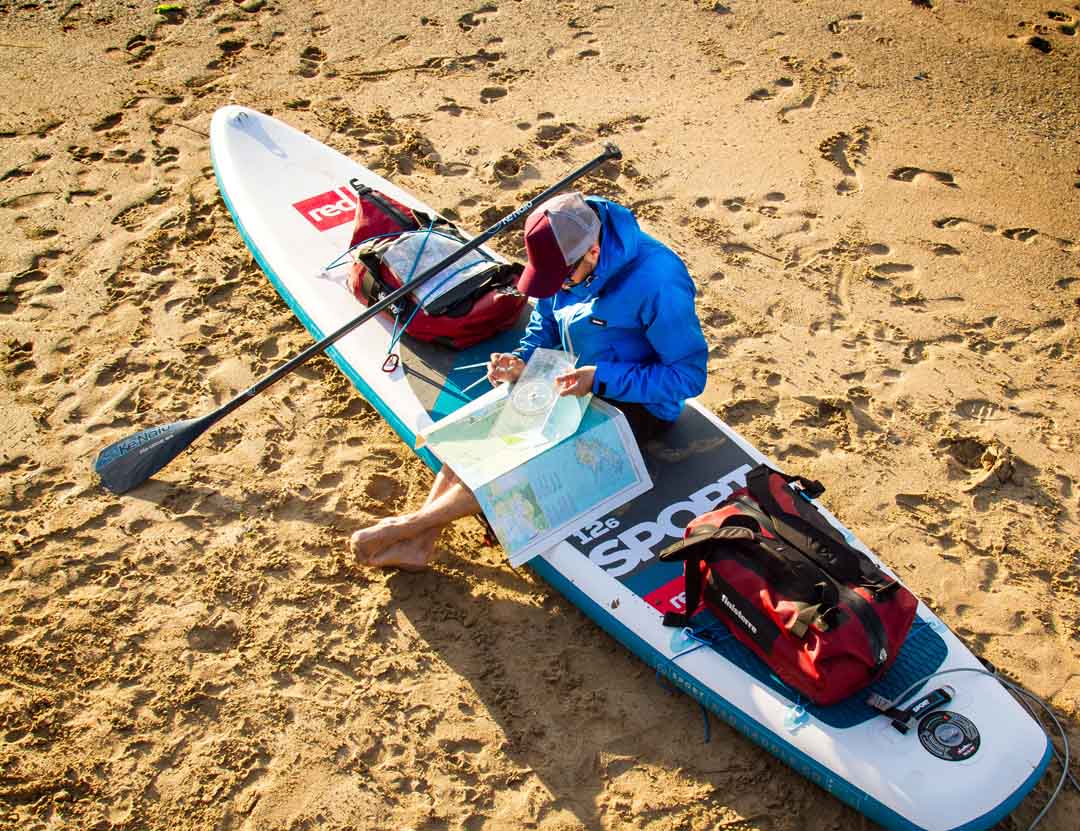 Explorer, Matt Button, took his 12'6" Sport on an adventure of a lifetime when he toured around the Cornish coastline on the South West point of England, seeking sunshine and solitude in the height of the British summer.
His captivating and witty recount of his paddle boarding excursion, hosted on Standup Journal, truly sums up the reality that adventure takes a lot of hard work. Balanced by the beautiful clarity and tranquility that can be found from being out on the water, just you and your paddle board. We promise you it's a great read!