Return to blog
Meet Lena Weller: Spartan Brand Ambassador & Racing Champion
Community
Stories
Posted by Lydia Burdett
Coverage from
the Zell Am See-Kaprun Spartan Trifecta Weekend 2023, Austria
Austria, Kaprun, and the first stop of the 2023 Spartan Winter Series. A brutal obstacle race set at the foot of Mount Kitzsteinhorn; created to challenge over 2000 participants, across 2 days. They're not only competing against the clock, but against themselves.
We headed to Austria and met with Spartan brand ambassador Lena Weller to see what draws the vast array of athletes here, from beginners to pros. What is the appeal? And why are they so hooked?
Meet Lena Weller, she is from the Spartan International team, from Germany and is also a Spartan brand ambassador. She welcomed us into the Spartan community and took us under her wing (even encouraged us to do a race). We followed her throughout the race and got an in-depth insight into why these races are so addictive and found out what an incredible athlete Lena Weller really is.
Since 2016, Lena has been hooked on Spartan races attending as many as she can throughout the years. What hooks Lena more than anything is the Spartan community, with it being such a huge international event, many participants come from all over the world, they meet, they mingle, they enter together and before you know it, they are doing every race they can together. Every year as Lena has grown into the Spartan culture, she chooses different races, different terrain and different elements when competing, in order to get the full Spartan experience from all over the world. This is Lena's third time to Spartan in Austria. The winter events are very different from the summer ones - "it's a different kind of racing''.
Lena wasn't very sporty when she was a child, she only encountered horse riding from a young age and took part in competitions. The initial draw to start competing in Spartan races was the pure fact that it can challenge you and really push you out of your comfort zone. Her first race was a 10km race with friends and she was just happy to finish it, the races can be light-hearted and not always a huge adrenaline rush. We can easily relate to this having been thrown into the beginners 5km course; Three members of the Red team were encouraged by Lena to enter. Now we understand how easy it is to get that bug. There is nothing like finishing a race where you unexpectedly challenge yourself, alongside doing it with your friends (teammates) and that huge endorphin release at the end, really makes you think 'Okay, I'm ready for the next one'.
Since Lena did her first 10km race, she wanted to step it up a notch and push herself even further. As the years went on, the more races Lena entered, the more her confidence flourished, the love for the community grew, becoming an incredible winning athlete and a Spartan Brand Ambassador.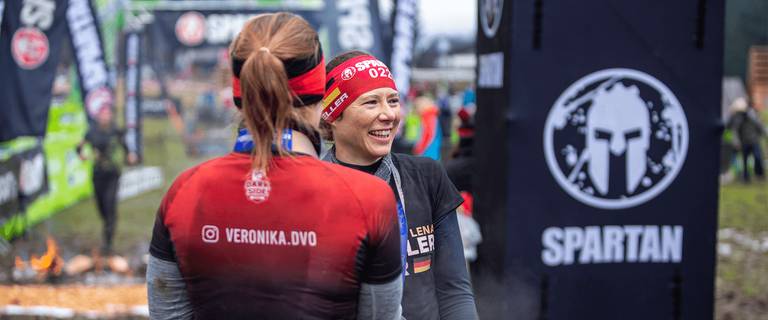 With a lot of wins and races under her belt, there was no-one better than Lena to become an advocate for Spartan – the perfect match. A Spartan Brand ambassador supports the first-time athletes on the Spartan track, they can run with them to offer encouragement and help guide through the obstacles, offer to marshal in the race, and of course enter the live races themselves. It Is also a very mindful task of eating right, looking after your nutrition, advising on what to wear and how to prepare for the races, and it can be about pushing those into more challenging environments by going into the next category of competitor racing.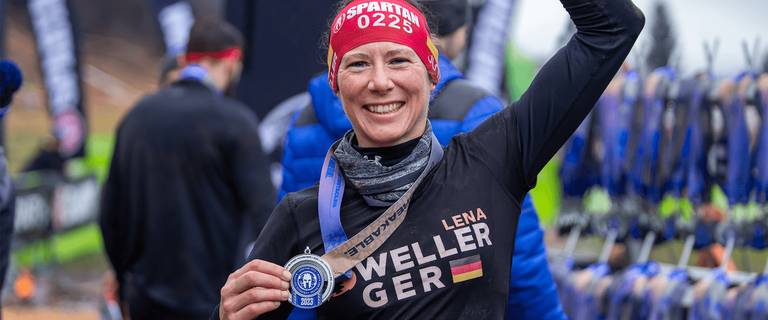 "You get to know each other on the racetrack and you support each other on and off the track."

Spartan is all about the community and friendships, you meet the same people over and over again, and instantly you are surrounded with like-minded people that have a love for this event and each other. Hanging out with Lena, you can really see what a muse she is to the community, the Spartan community buzz off her energy and kind heart. As a trusted and popular Spartan brand ambassador, people go to her with advice, wanting knowledge about other global Spartan races, the staff also feeling very lucky to be in her presence.
Lena's goal for 2023 is to race with her friends, immerse herself more into the Spartan Community and to train and work towards the ultra-beasts. The Ultra Best is a 26+ mile race with more than 60 obstacles, it is by far the most strenuous challenge physically and mentally to date. We wish Lena all the very best, what an incredible goal to work towards.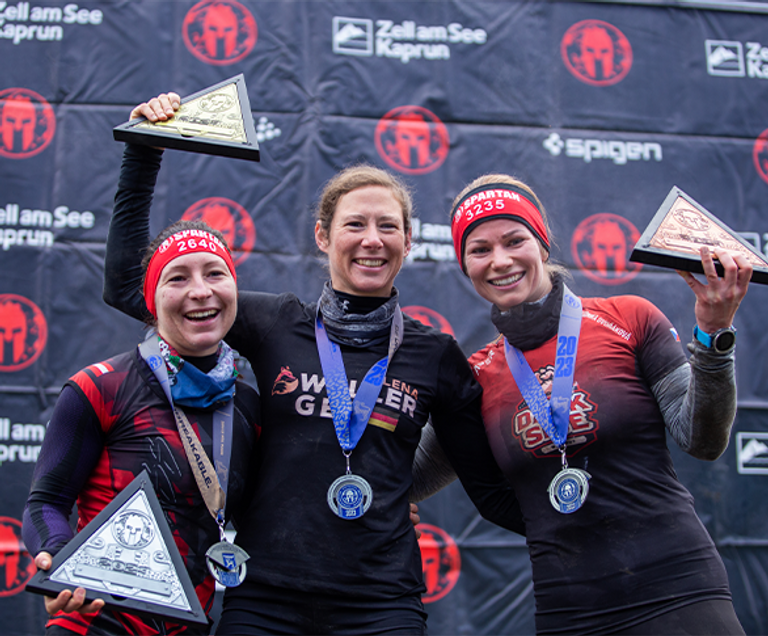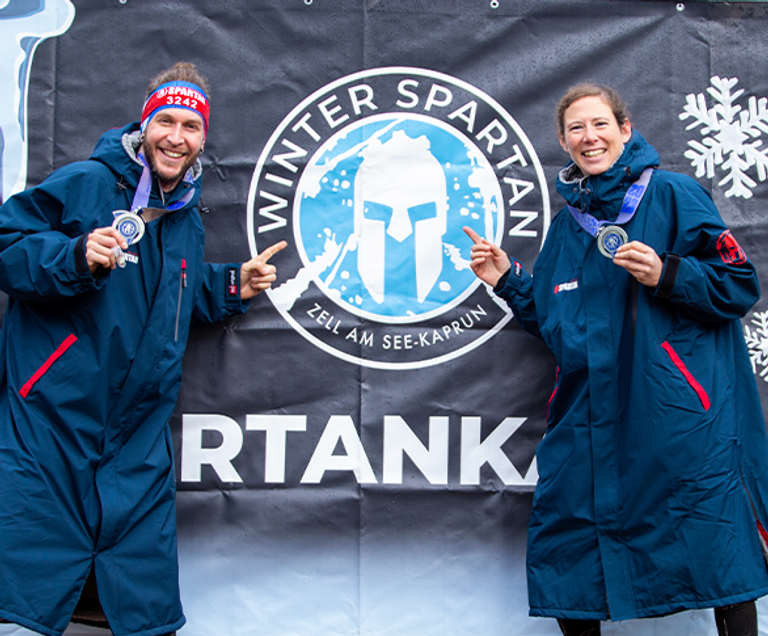 By the way… Lena also won her race 'The Women's Elite' and it was an honour to see her on the podium.
What advice would you give to a newcomer?
"It's about passion, you should always love what you do, Spartan is a special challenge to run and do the obstacles and its cool to step up to the competitor races, but you should always do it with love and passion"
See more from Lena on Instagram @weller.lena @spartangermanyaustria