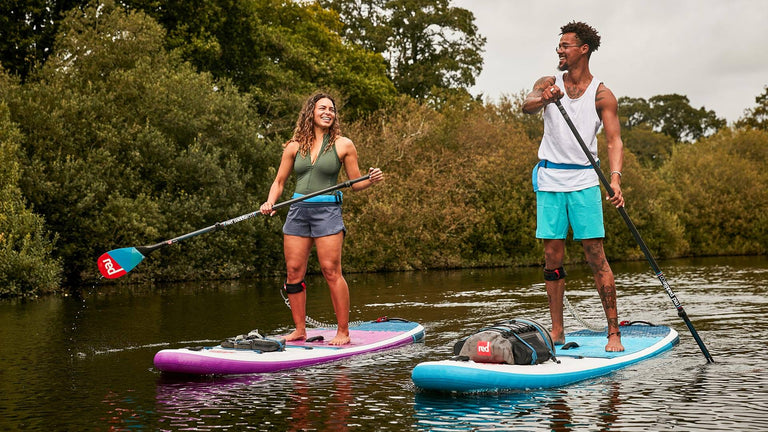 Return to blog
Which Red Paddle Board Is The Best Inflatable SUP For Beginners?
Posted by Alex Clasper
When it comes to finding the best inflatable SUP for beginners, stability is the key property you're looking for. Finding the right paddle board will also be determined by your individual body weight and height, however in general, you're looking for something with a little more width, and less length. This will provide you with the stability you need to try out your skills. As a general rule of thumb, the longer and thinner the board, the faster you will go. So, whilst you might progress to a racing SUP at some point, if you're just starting out, you're best to find something with a little more width, and a little less length. With this in mind, the best inflatable SUP for beginners is either an all-round paddle board or a touring board.


Choose A Board Based On Your Weight
When choosing the right SUP for you, it's important to find a board that supports your weight effectively. This is a key part of finding the best inflatable SUP for beginners because ensuring your weight is supported is crucial in maintaining stability on the water. If you are a slightly heavier rider then choosing a board that has more length will provide you with the right support. On the other hand, if you are a very light rider, opting for a shorter board will provide you with the support that you need.
The easiest way to find a suitable board for your weight is to use our board selector tool that finds the most suitable SUP for your requirements based upon your weight, experience level, and the main activities you will be using the SUP for such as general touring, racing, surfing, and so on. The board selector tool is an accurate and efficient way of finding you the best inflatable SUP for beginners, however if you require any further guidance, don't hesitate to get in touch with the team who will be able to assist you further.


Best Inflatable SUPs For Beginners From Red Paddle Co
As we mentioned previously, due to their high stability, all-round paddle boards and touring boards make the best inflatable SUPs for beginners. We have a range of iSUPS at Red Paddle Co that are perfectly suited to those trying out paddle boarding for the first time. These include:


Ride MSL
Providing a smooth and stable ride, the multi-award winning Ride MSL is our most popular board and one of the best inflatable SUPs for beginners. A twin traction iFin system helps to enhance stability, whilst the stiffness of the SUP offers durability in all conditions, without compromising on performance. This is one of our most versatile paddle boards, which is great for giving you more flexibility as you progress your paddling skills. It is available in 10'6" for riders up to 110kgs, 10'8" for heavier riders and 9'8" for smaller riders up to 95kgs.
Voyager
Another one of the best inflatable SUPs for beginners from our collection is the Voyager. It's enhanced rigidity and stability gives you confidence that you'll be supported in all conditions and on longer outings. As this SUP is a little longer than the Ride MSL, it will provide you with more speed, if you're looking to go on faster adventures once you've built your skills up. The 12'6" inch model is the best size for beginners, offering the perfect balance between stability and speed.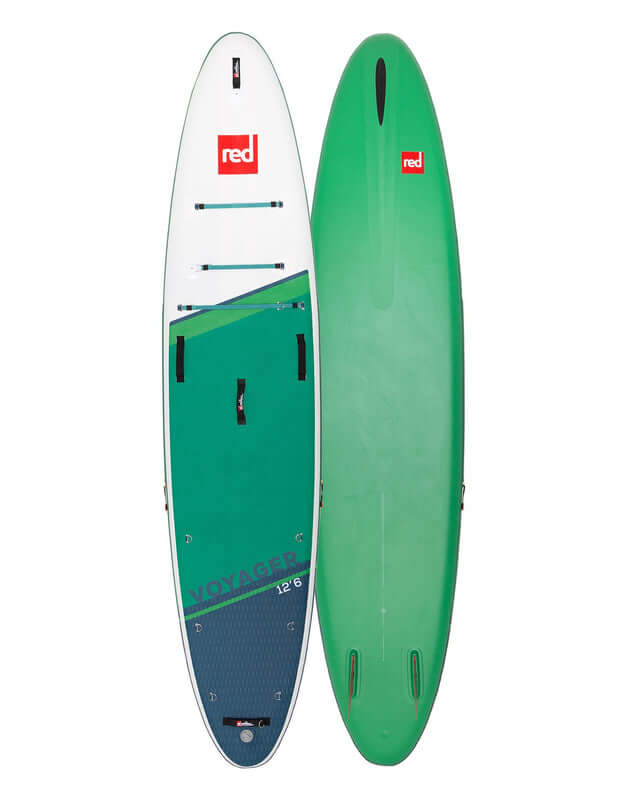 Sport MSL
At 32" wide, the 11'3" Sport MSL is the same width as the award-winning 10'6" Ride MSL, meaning you can rely upon it for exceptional stability. It's not just the stability that makes this one of the best inflatable SUPs for beginners, it's sleek shape helps it to guide through the water cleanly. This SUP is also available in a smaller size of 11".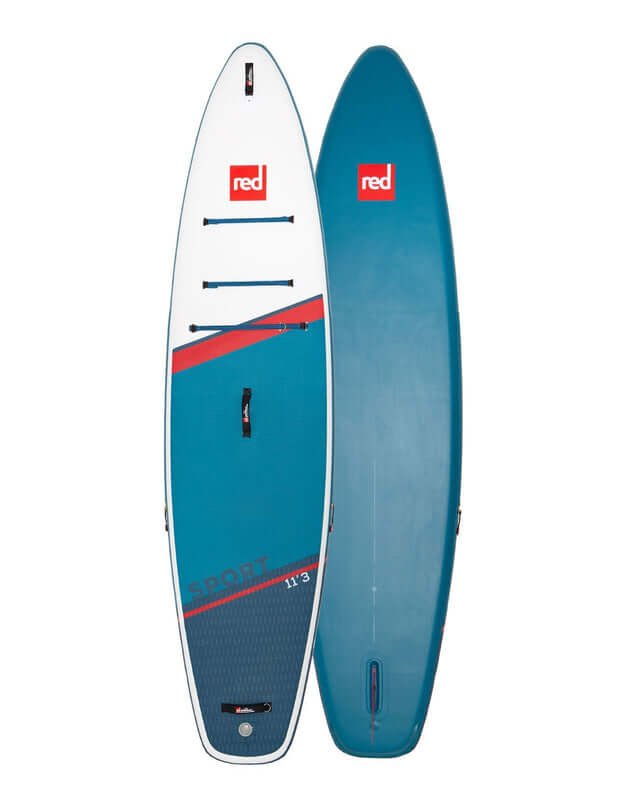 Compact MSL
If you're a beginner looking for a board that you can transport easily, our Compact MSL inflatable SUPs are perfect. The compact range of SUPs are full size touring SUPs that pack down to half the size of a full-length paddle board. Offering the perfect blend of stability and maneuverability, the Compact MSL is modelled on the Sport MSL, and available in 11", 12" or 9'6" for smaller riders.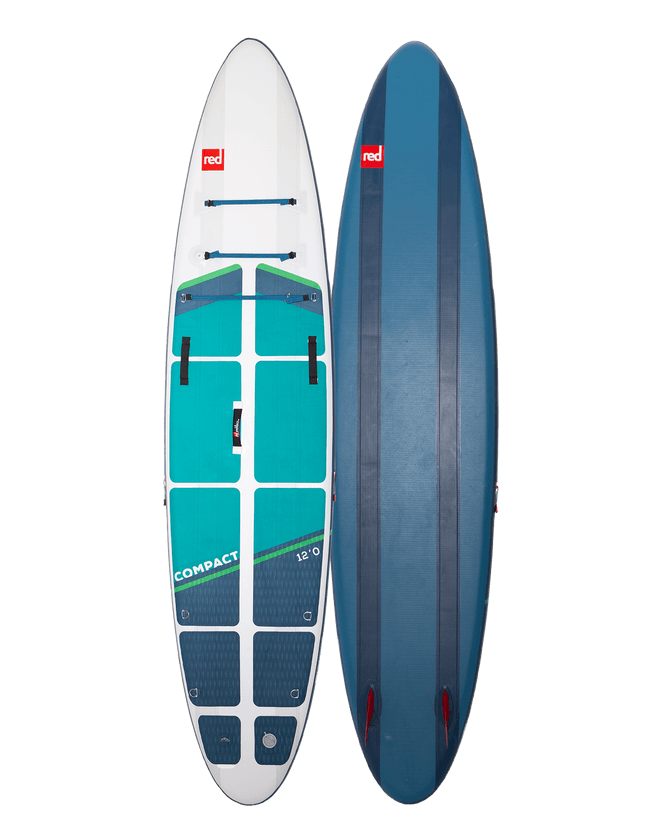 For further guidance on finding the best inflatable SUPs for beginners, please don't hesitate to get in touch with us.