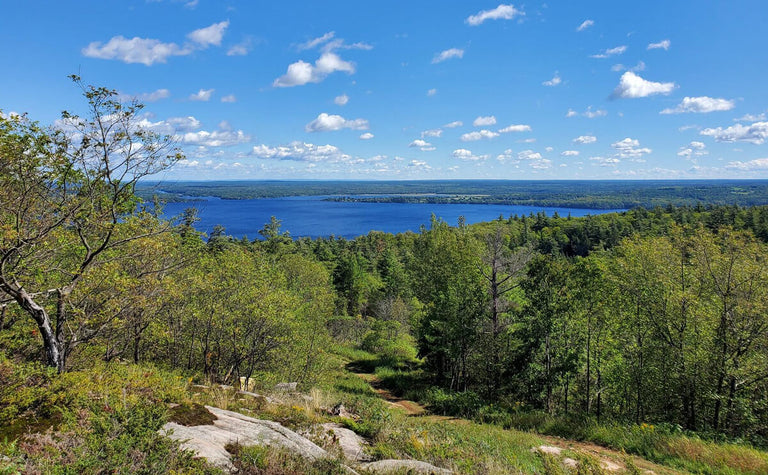 Return to blog
5 Epic Places To Go Paddle Boarding In Ottawa
Posted by Luke Green
The Ottawa area is home to a tonne of beautiful waterways that are perfectly suited to stand up paddle boarding. There are plenty of flatwater options in and around Ottawa, so whether you're a beginner or a seasoned pro, you'll have plenty of picturesque spots to choose from. In order to help you get started, we've picked out top 5 favourite places to go paddle boarding in Ottawa. Let's find out what they are!
Ottawa River
The Ottawa River has become a major recreational waterway. Whilst it's commonly known for its white water rapids, luckily for paddlers, this enormous river is also home to plenty of flatwater options. There are some great city beaches along the river to launch from, such as Petrie Island, Westboro and Britannia. These are also gorgeous spots to enjoy a post-paddle picnic. You can take one of our waterproof cooler bags with you to keep your favourite snacks and drinks cool. Alternatively, you can take them out paddling with you, by attaching the cooler to your Red Paddle Co inflatable SUP using the secure attachment feature.
Rideau Canal
Winding its way through downtown Ottawa, the historic Rideau Canal is a UNESCO World Heritage Site. It's also one of our all time favourite spots to go paddle boarding in Ottawa. There's no shortage of picturesque views to take in as you paddle the calm waters, and one of our favourite spots along the canal is Dows Lake. This is a small man made lake that's popular with paddle boarders and other water sports enthusiasts.
Rideau River
The Rideau Canal merges with the Rideau River, providing you with even more incredible options for paddle boarding in Ottawa. There are plenty of places to pitch up along the river, meaning you can make a real day of it. Mooney's Bay is a gorgeous sandy beach, perfect for enjoying some post-paddle refreshments and there are plenty of other green park spaces to visit as well.
Gatineau Park
Located just 15 minutes from Ottawa, Gatineau Park is full of crystal clear lakes that are perfect for paddling. The waters are lovely and calm, helped by the fact that motor boats are banned in the lakes. There's also plenty of wildlife to look out for, just one of the reasons we think Gatineau Park is one of the best places to go paddle boarding in Ottawa. Although only a short drive from the city, it feels like a tranquil escape.
Calabogie Lake
Another incredible place to go paddle boarding in Ottawa is Calabogie Lake, where you'll experience breathtaking views of the Ottawa valley. The water is crystal clear and there are plenty of access points along the shoreline. If you're looking to plan a weekend adventure away that's full of paddle boarding, this is a great option. There are plenty of lodges and campgrounds around the lake that are perfect for a relaxed weekend away.
Start Your Adventure With Red Paddle Co
Discover all these epic places to go paddle boarding in Ottawa with Red Paddle Co. We never compromise on safety, durability, performance or style. That's what makes us the world's leading inflatable SUP brand. Every individual Red Paddle Co board takes 72 hours to make, using our exclusive MSL technology. This ensures that the reliability and performance of all our inflatable SUPs is unmatched by any other brand.

Whether you're a complete beginner, or a seasoned pro, there's a Red paddle board for you. Find yours today using our board selector tool, and for further guidance, don't hesitate to get in touch with our team.