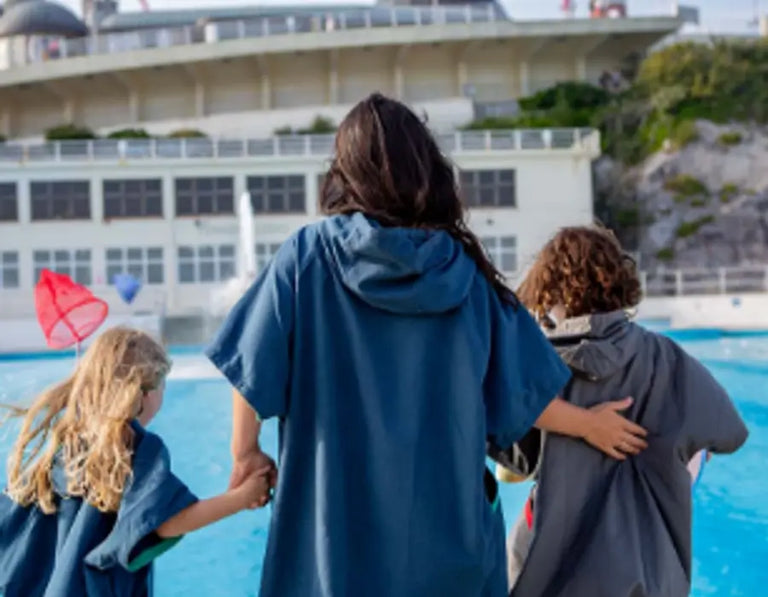 Return to blog
2023's 7 Best Places For Wild Swimming In The UK
Posted by Luke Green
Whether it's to escape the crowds packed into your local swimming pool or enjoy a truly exhilarating date with cold water in all seasons, wild swimming is fast becoming one of the most popular ways to enjoy the water in the UK. It can require a bit of courage to take a dip in more remote locations, but anybody who has ever tried wild swimming will tell you that the beauty of your surroundings and incredible feeling afterwards far outweigh the dreaded first steps into cold water.
From tidal pools to spectacular lakes, the UK is full to the brim with epic spots perfect for indulging in that wonderful cold water feeling. Though there are a couple of bits of advice you should stick to before you head out, namely sticking to known swimming spots and checking that the water is safe for you to enter, it's never been easier to hop onto the wild swimming bandwagon. If you're ready to take the plunge, we've compiled 7 of the very best places for wild swimming in the UK.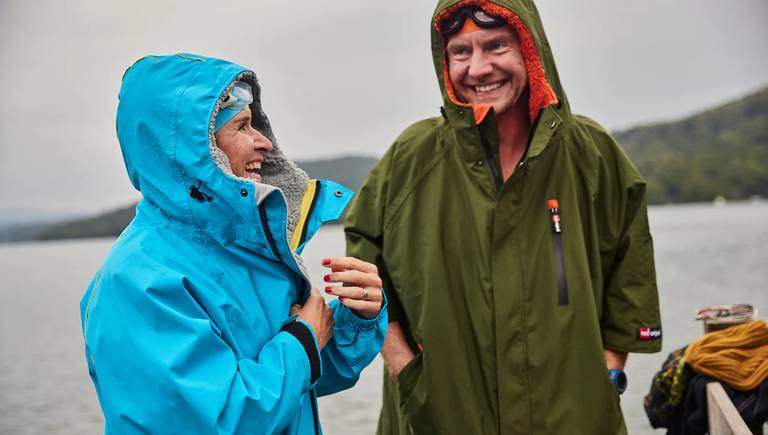 Wastwater, The Lake District
Located in the Lake District's Wasdale Valley is Wastwater, the deepest lake in the whole of England. The sheer scale of Wastwater is truly breathtaking, but once you've taken in the view, this is one of the best places for wild swimming in the UK.
Even in the summertime, you can expect a swim here to be very chilly so adventurous spirit and warm clothing like a changing robe for after are most definitely required. To build up your tolerance to the temperature of the water, we suggest sticking close to the shore and taking in the view. If your swimming ability and the conditions allow, you can then swim towards the middle of the lake and enjoy the clear waters and exhilaration of the luscious lake water. Due to its spectacular scale, Wastwater is also popular with paddleboarders and kayakers, so don't hesitate to chuck your Red paddleboard into the car with you for a full day of fun.
Goldiggins Quarry, Cornwall
When you think about wild swimming in Cornwall, the rugged coastline and sandy beaches are probably what first spring to mind. Yes, there are endless places you can plunge by the sea if that's your thing, but Cornwall is also home to some seriously spectacular and best places for wild swimming in the UK off the beaten track.
Situated just on the edge of the underrated Bodmin Moor is Goldiggins Quarry, a breathtaking quarry that feels completely peaceful and separated from the busy tourist spots nearby. This fantastic Cornish wild swimming location is particularly great for a family day out, with plenty of grassy areas for a nice picnic and small, tucked-away spots to explore. Do note that you'll need to take a short walk to get here. Park up in the nearby village of Minions and head past the Hurlers Stone Circles to find Goldiggins tucked away.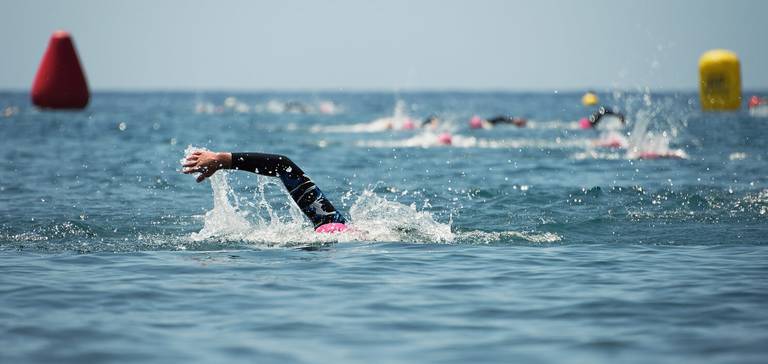 Elberry Cove, Devon
For a really sheltered but serene swim, check out Elberry Cove in Devon. Situated between Brixham and Paignton, this cove is one of many beaches with a secret feel on this stretch of coastline. The water is particularly calm and can get quite warm when the sun peers its head over the neighbouring headland, making this a fantastic location to visit if you're just starting to get used to the sensation of swimming in cold water.
Black Moss Pot, The Lake District
While we cannot claim that this spot is a hidden gem when it comes to wild swimming, Black Moss Pot is undoubtedly one of the best places for wild swimming in the UK. Famed for its crystal clear waters set amongst a backdrop of rugged peaks, its proximity to nearby Keswick with access from Stonethwaite makes Black Moss Pot especially popular with families in the school holidays.
If you want to get really daring (and beat the crowds), this deep lagoon pool is a pretty spectacular place to re-energise in the evenings or in the colder months. Whatever you do, allow yourself to slowly ease in as the water will be cold. Once you're safely dipped in, you can even plunge into the pool by jumping from the nearby rocks providing you can be sure your surroundings are safe and clear.
Hampstead Heath Ponds, London
Many people enjoy wild swimming as a break from busy city life and there are few places more conveniently located for a dip to destress than the Hampstead Heath ponds in London. You will have to pay a small charge to swim here but it's well worth it for a truly natural bathing experience. There are three ponds to choose from, including exclusive ponds for men and women which create a really safe and community feel to keep many budding swimmers coming back, time and time again.
Beckenham Park Swimming Lake, London
And if you're located South of the Thames, you're also in luck. Beckenham Park is home to one of London's freshest wild swimming spots. Having quickly cemented itself as one of the best places for wild swimming in the UK, Beckenham Park's lake was only converted into a safe and secluded swimming location back in 2019. With ample park resources and an abundance of grassy picnic spots, this is an especially great place for a picnic from your waterproof cool bag after you've braved the cold but refreshing chill of the lake water.
Kynance Cove, Cornwall
For a truly varied wild swim, make sure you check out Kynance Cove. Tucked right away near the bottom of the Lizard peninsula, there is a huge array of swimming spots to pick from here. Most visitors will flock to the sandy beach for a quick swim, but we'd suggest visiting at high tide and exploring the fantastic Mermaids Pool. This stretch of bright blue water is hidden around the northern side of the main cove and is perfect for a picturesque, insta-worthy swimming experience. You might come for the photo opportunities, but you'll most definitely return craving the sensation of dipping your head right under the water.